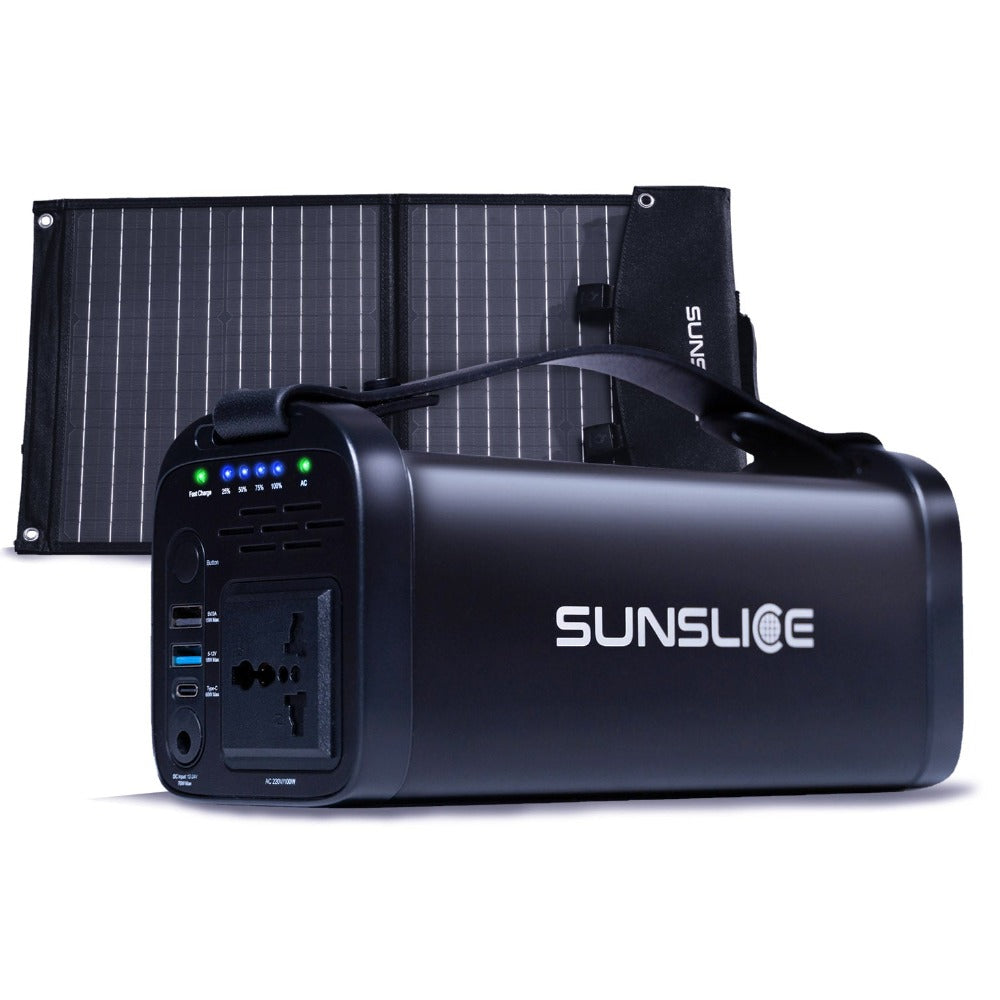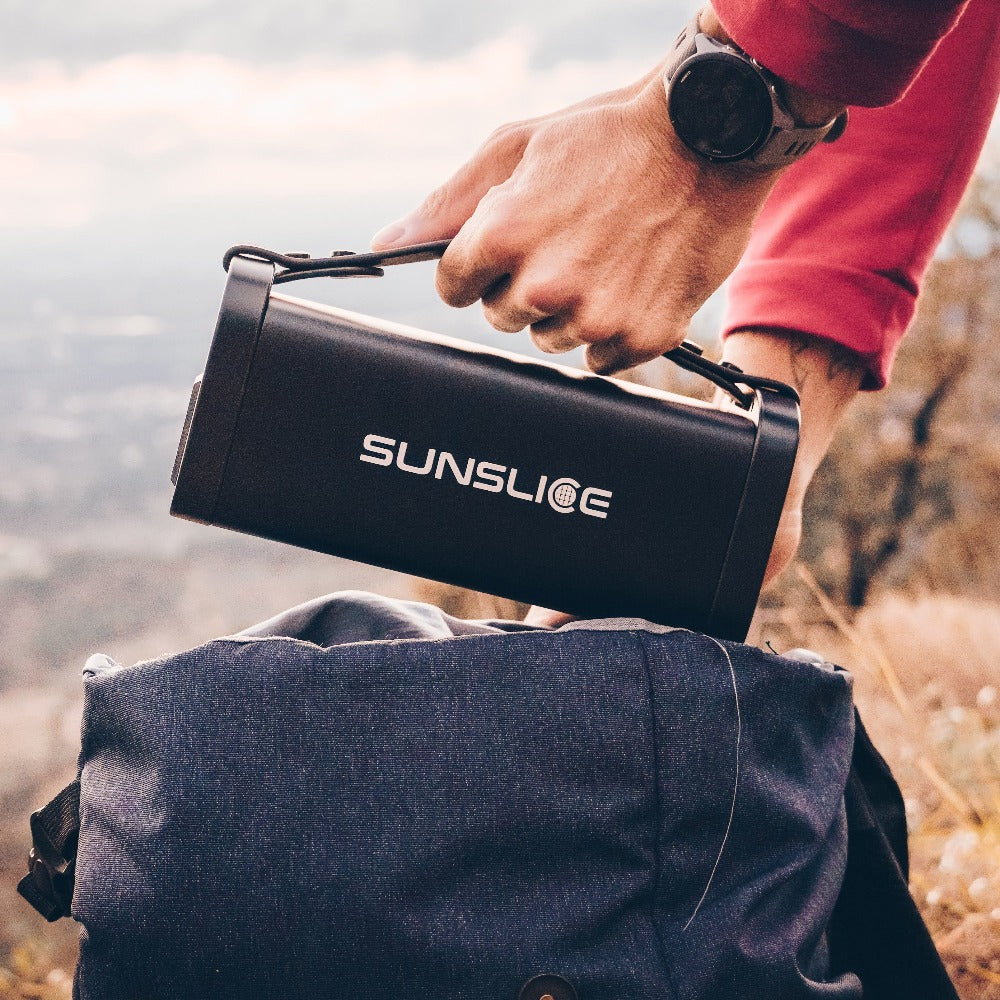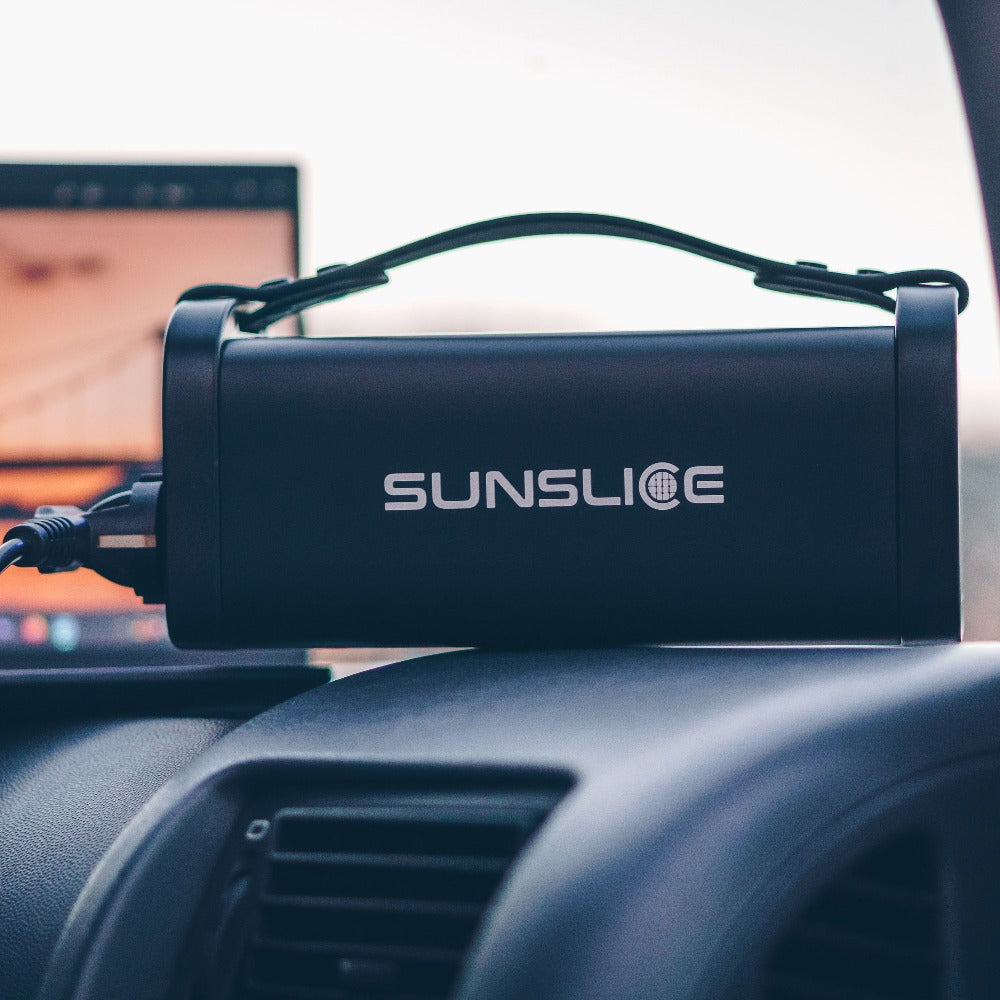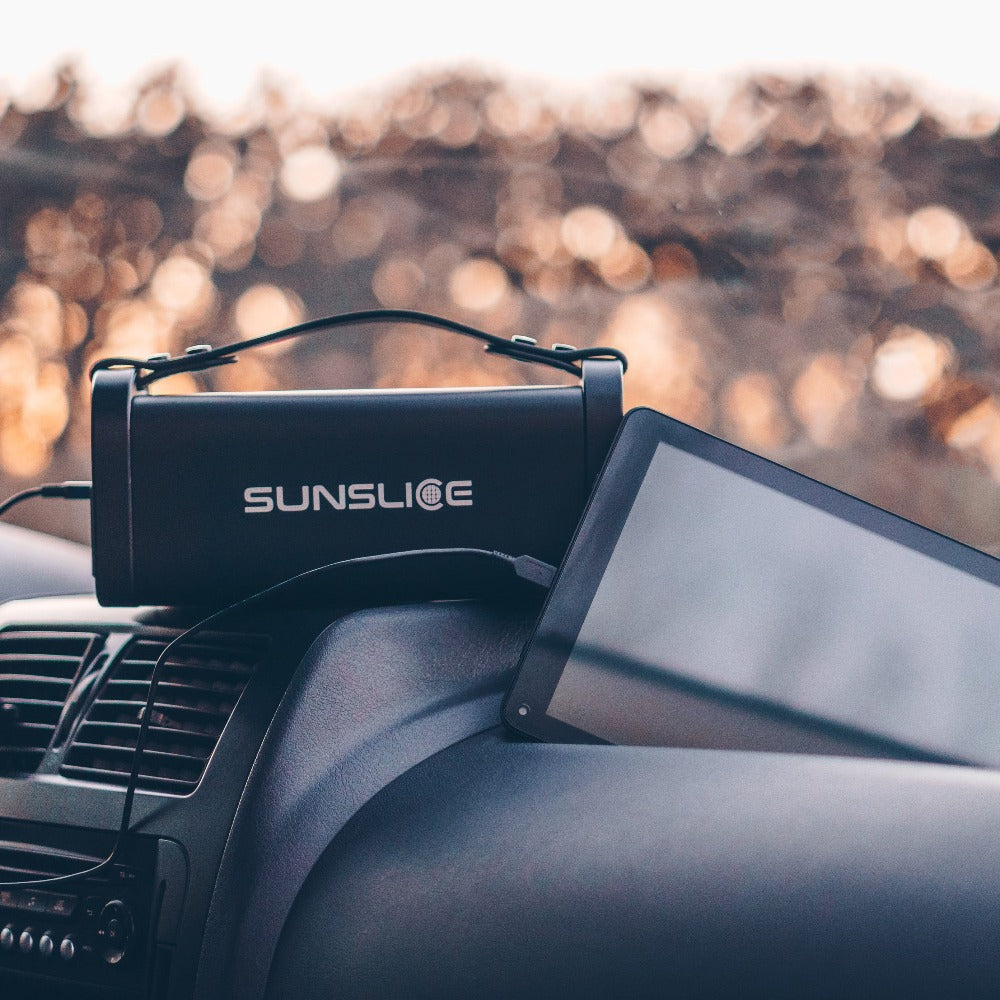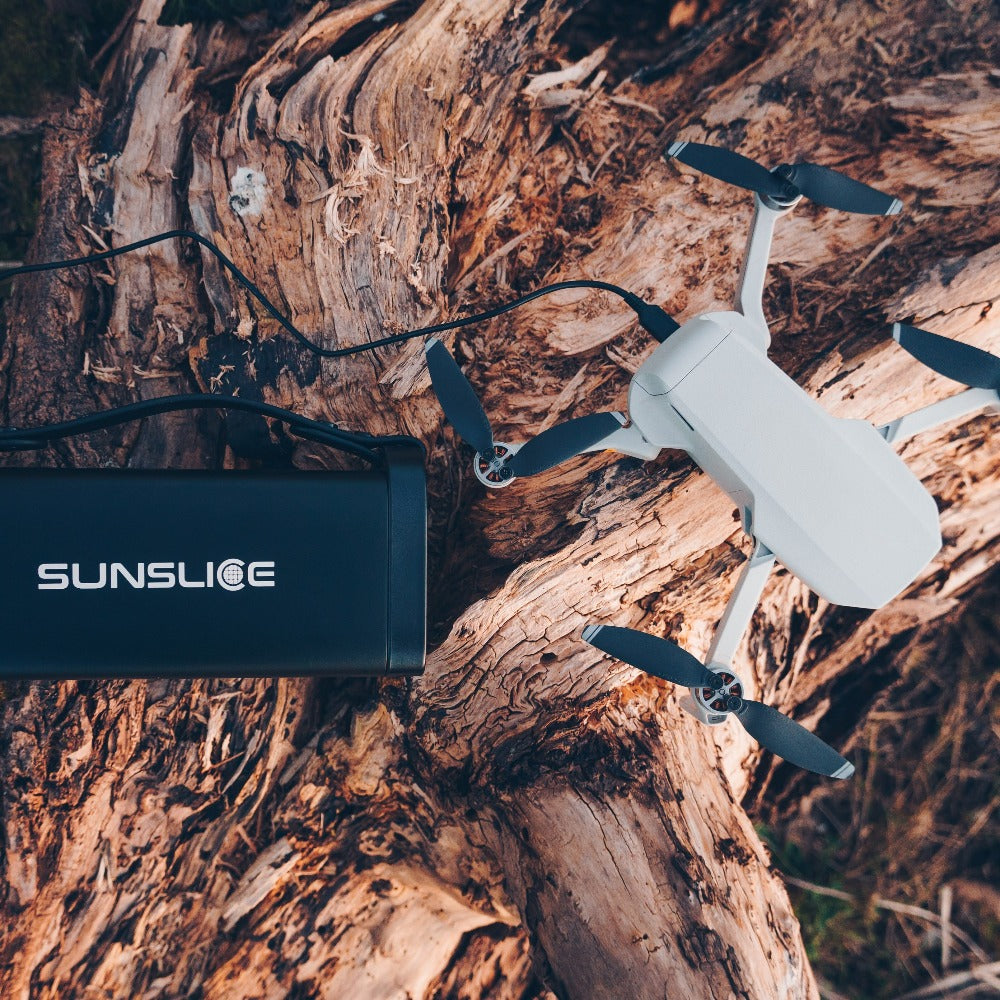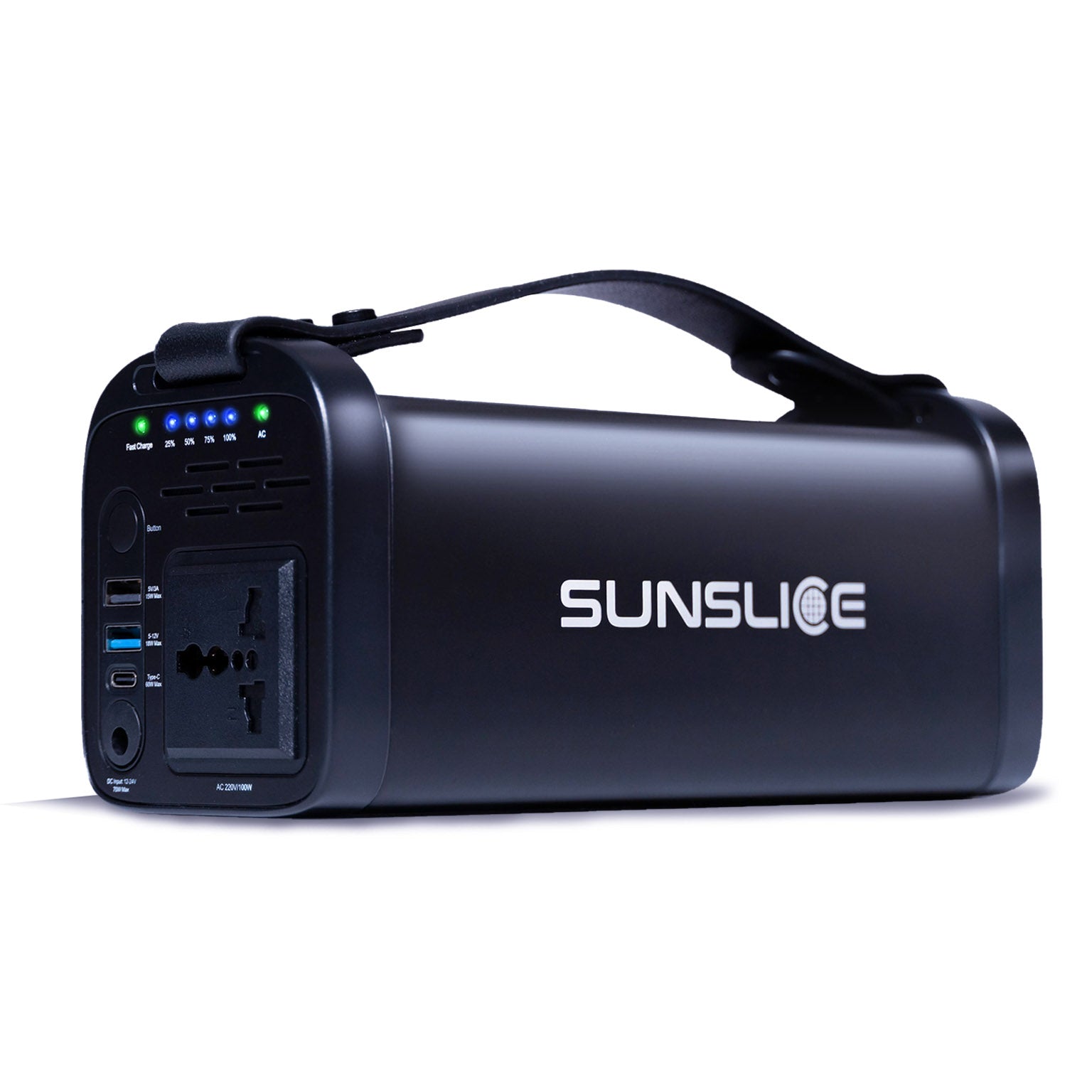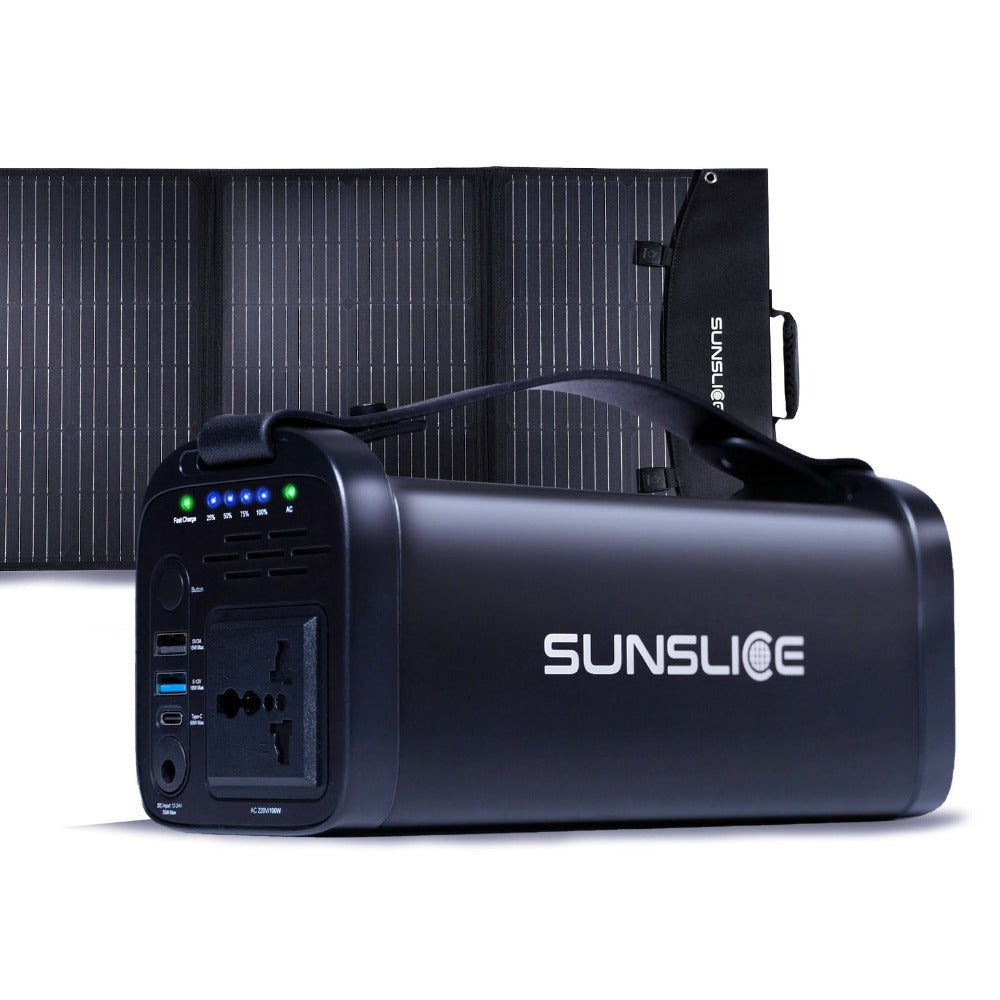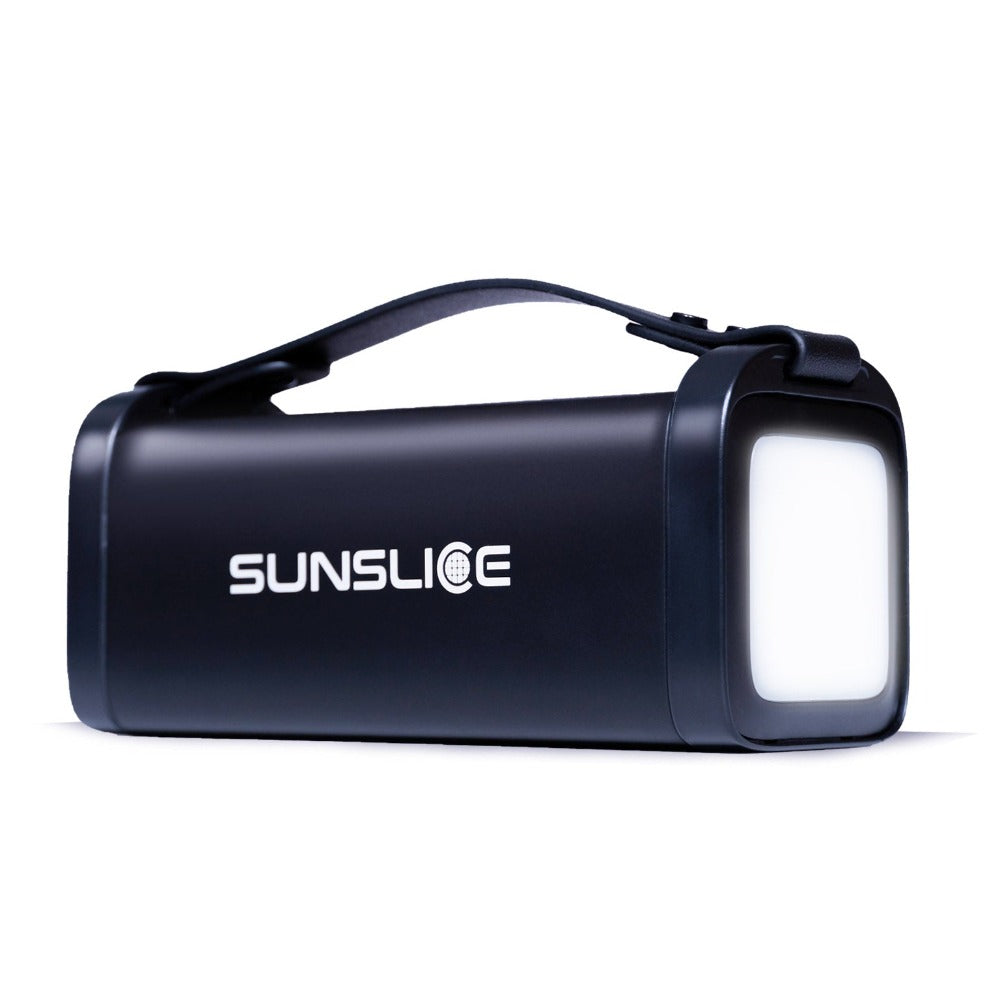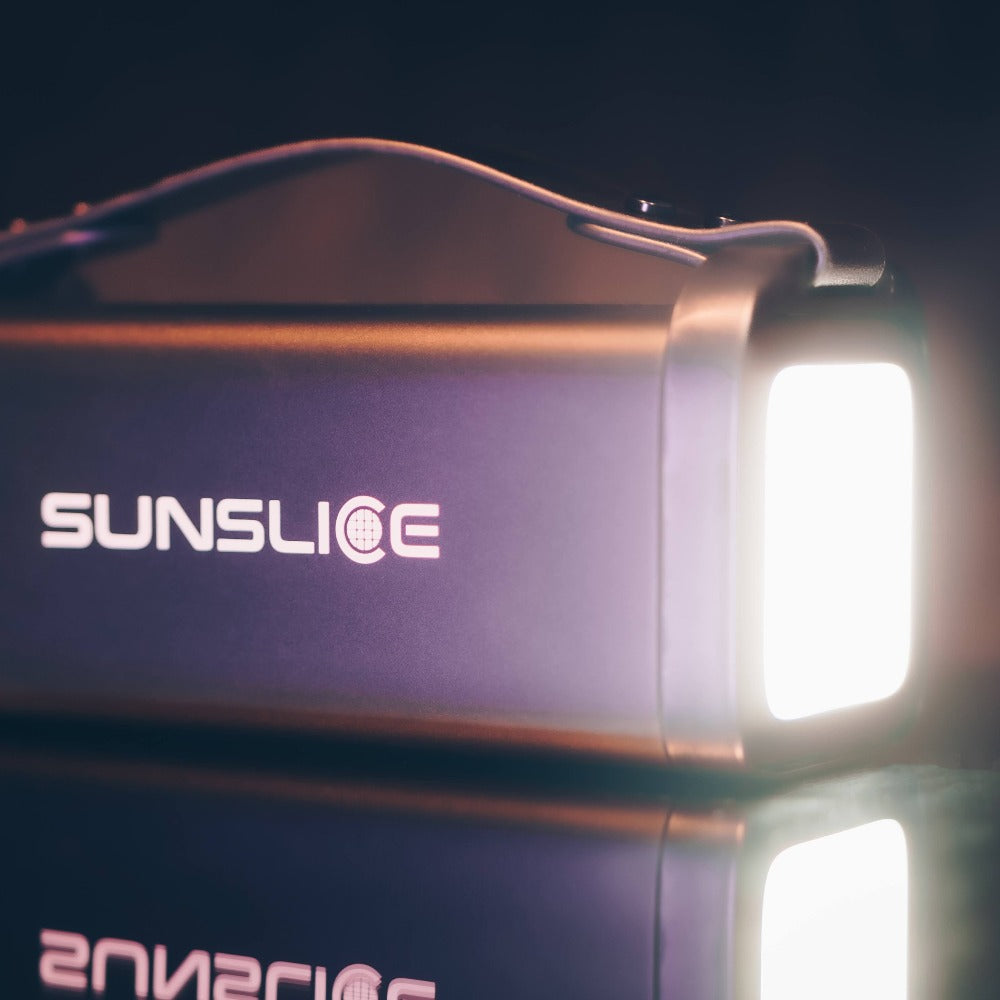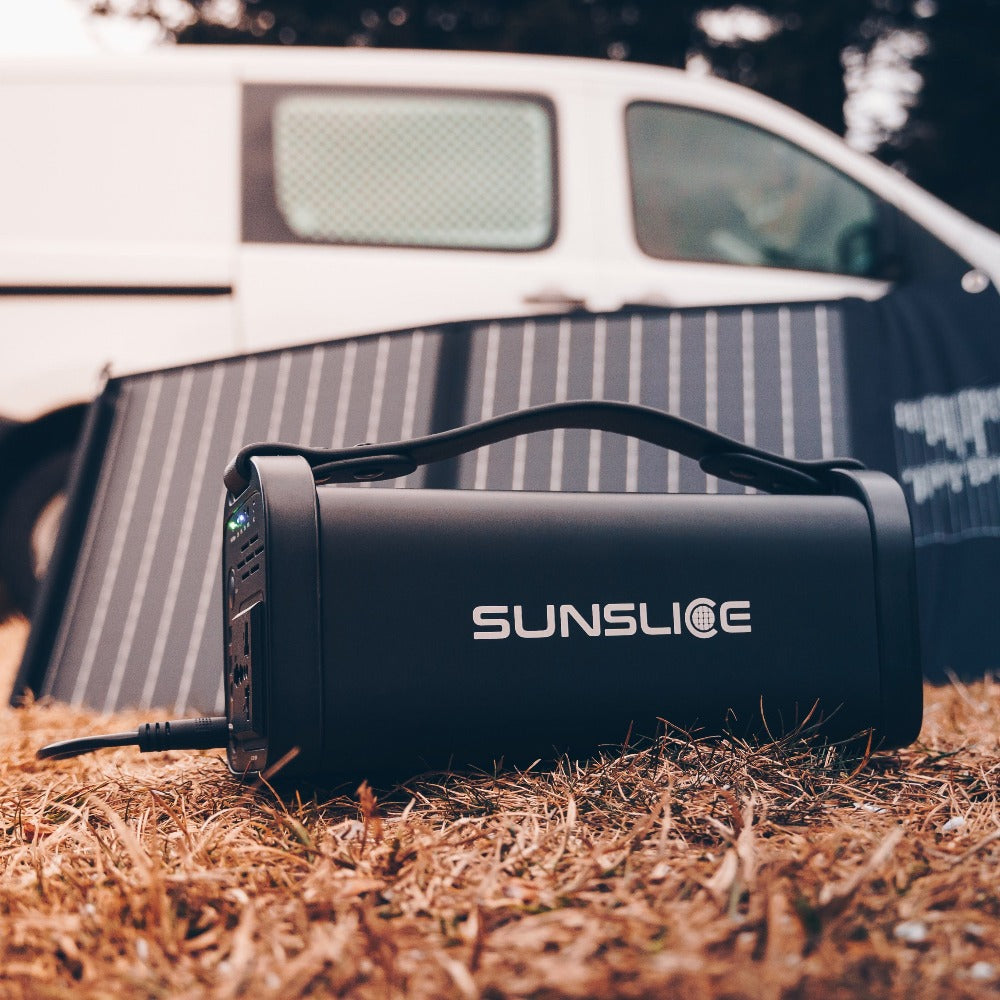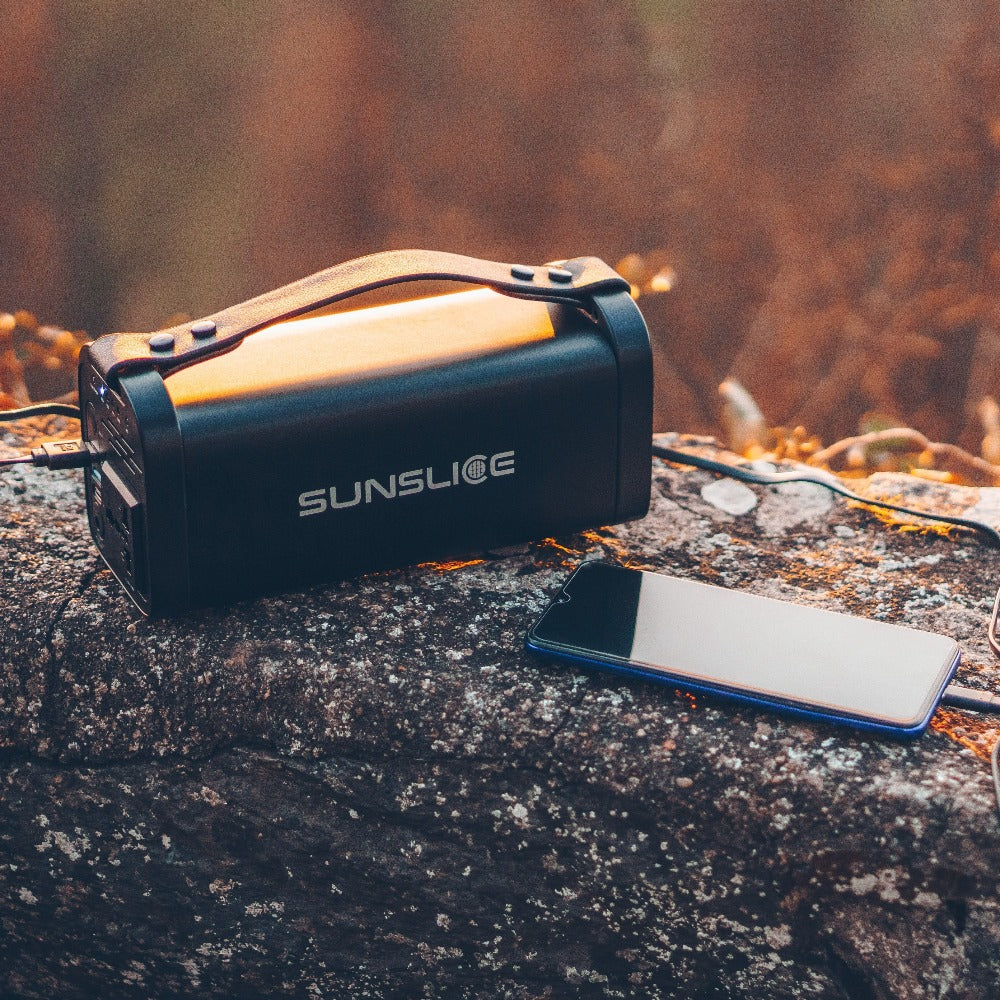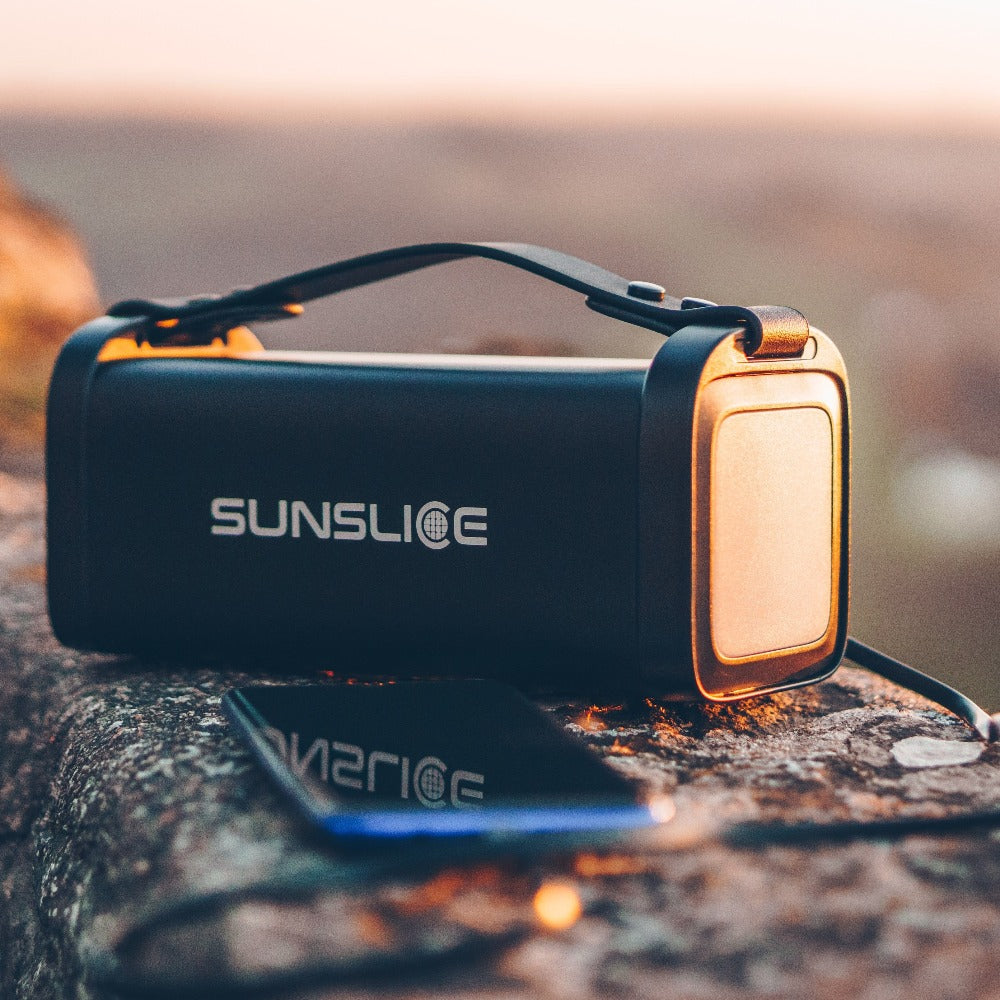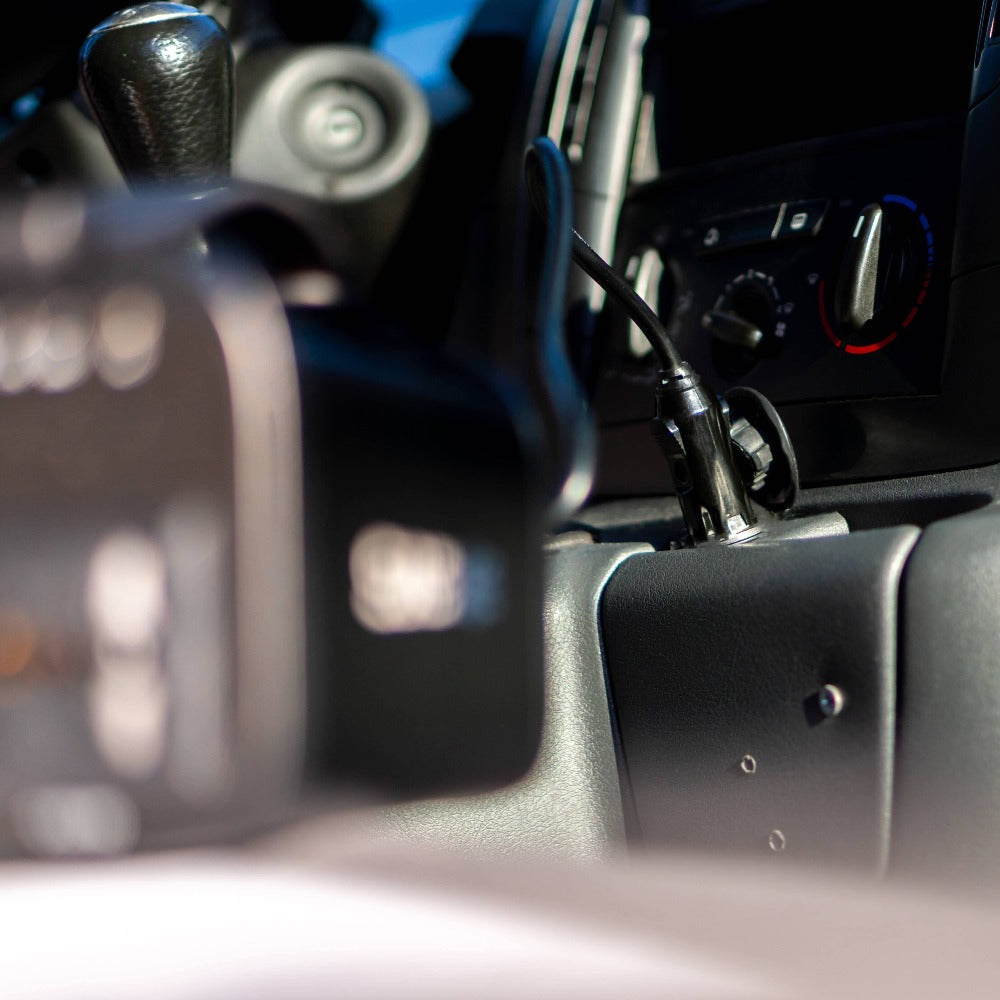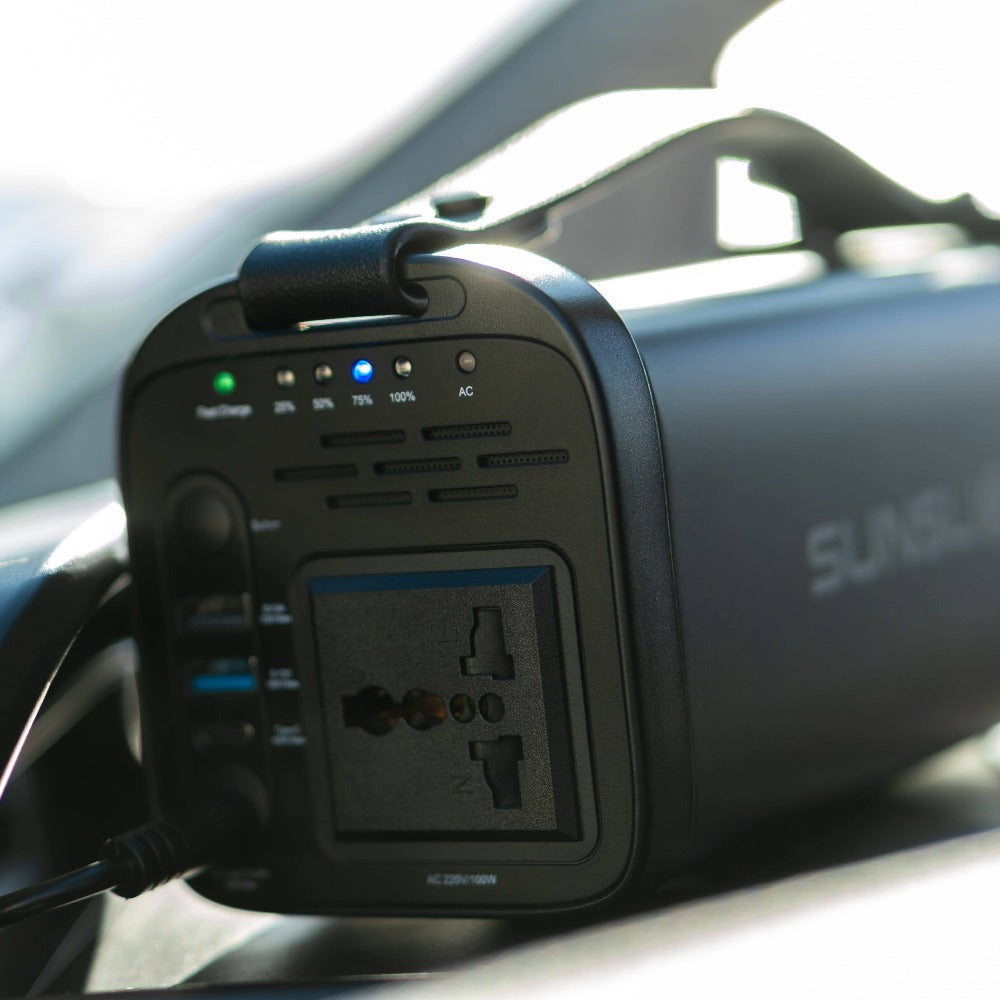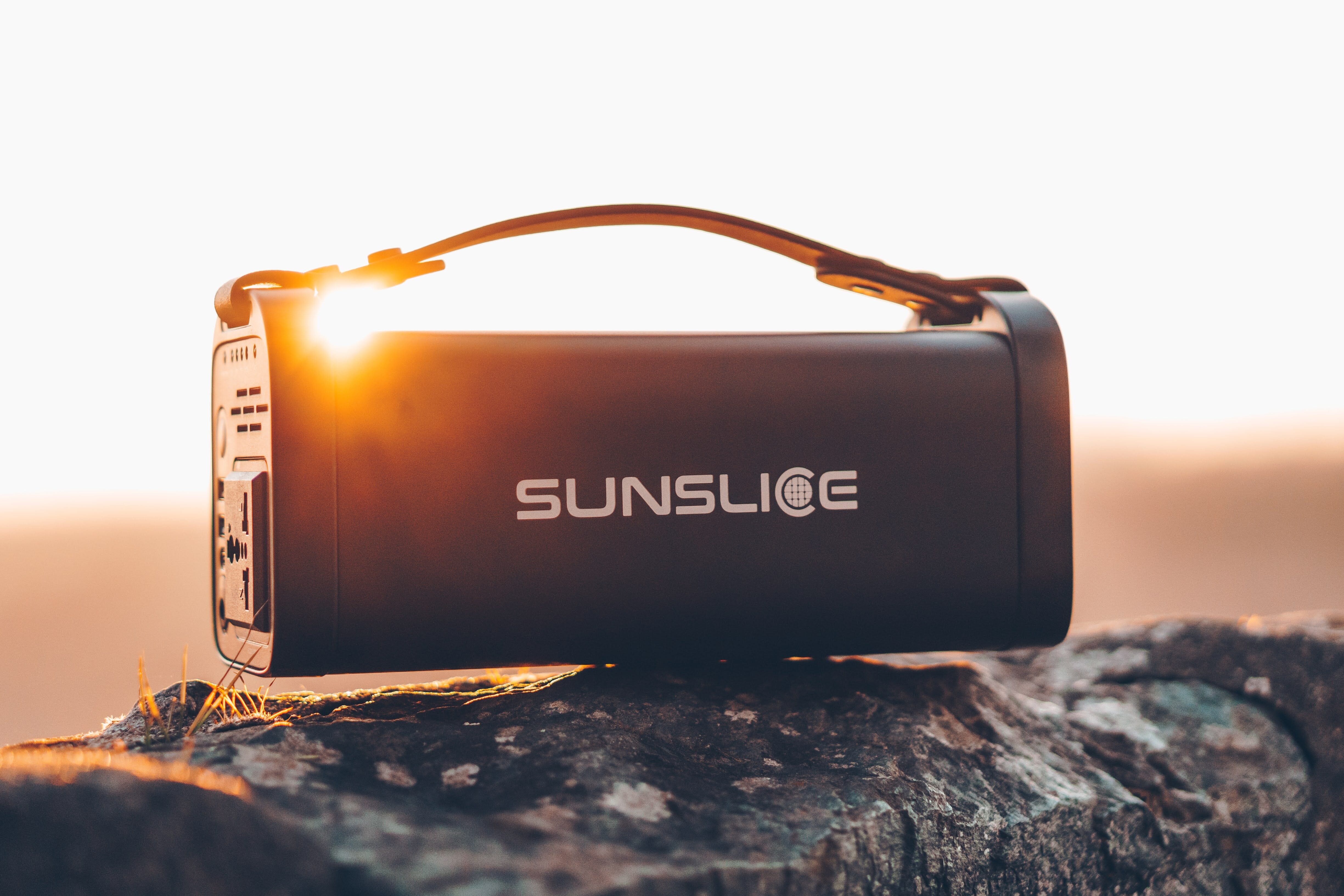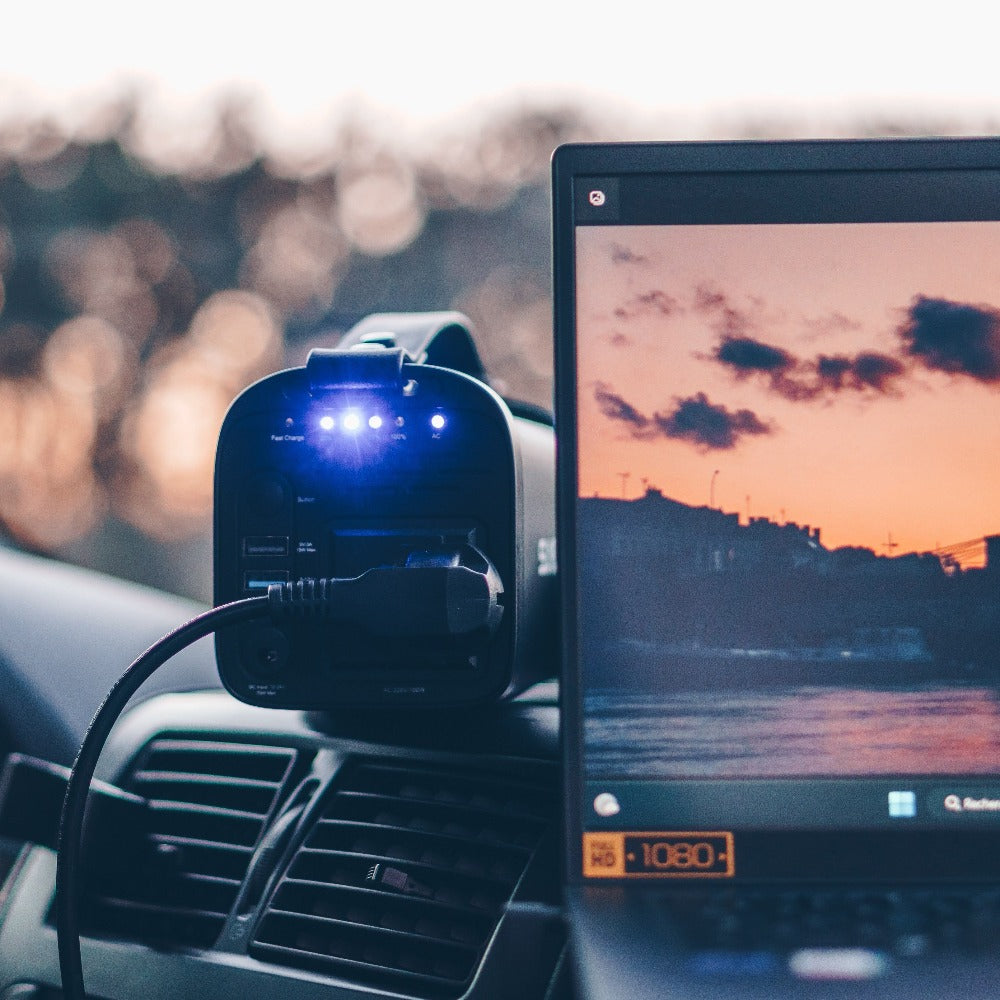 Gravity 144Wh - 100W 220V/AC Outlet Portable Power Bank
Solar panels:
40W (save €40)

Trusted Delivery (2-4 days)

The Gravity 144 is a handheld, high capacity portable battery, capable of providing high AC power and DC power for all your devices, making it a true portable outlet.
It can be recharged via wall outlet (the charger is provided) or via solar panels. 
Whether it be for an expedition, for a drone flying afternoon to get a few hours of extra flying time, to recharge power tools when far away from the electric grid
or to work quietly from your own garden, the Gravity 144 is a great choice!
Capacity : 144 Wh (38900 mAh - 3.7V)
Technology : Lithium-Ion
AC Output : 1 x 100W - 220V
Peak Power : 200W
DC Output :
1 x USB-A QC3.0 18W : 5V/3.6A, 9V/2A, 12V/1.5A
1 x USB-A QC2.0 10W : 5V/2A5V/2A
1 x USB-C PD 45W : 5V/3A, 9V/3A, 12/3A, 15V/3A, 20V/2.25A
Total Max Output : 100W
LED Light : 3 Watts
Input : DC5521 : 1 x 50W (3-4h)
Solar Panel : DC5521 : 12-24V/2A (5-6h)
Input Format : DC5521
Battery Charging Status : 4 x LED Indicators
Pass-Through : yes (AC only)
Weight : 1.68kg
Dimensions : 220 x 89 x 100 mm
Accessories (Included) : 1 x AC/DC Adapter
Download the user manual here
WHY CHOOSING THIS GENERATOR ?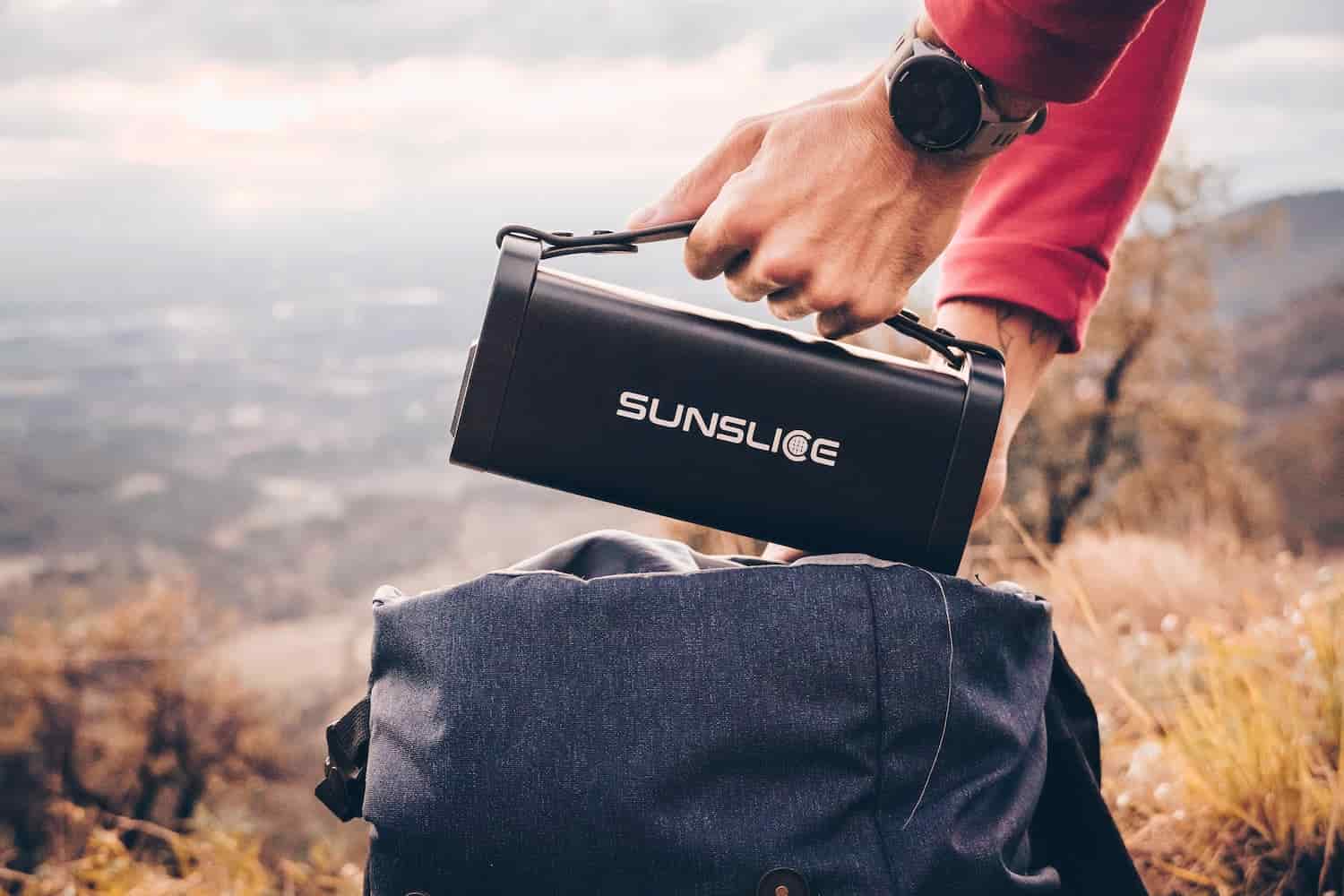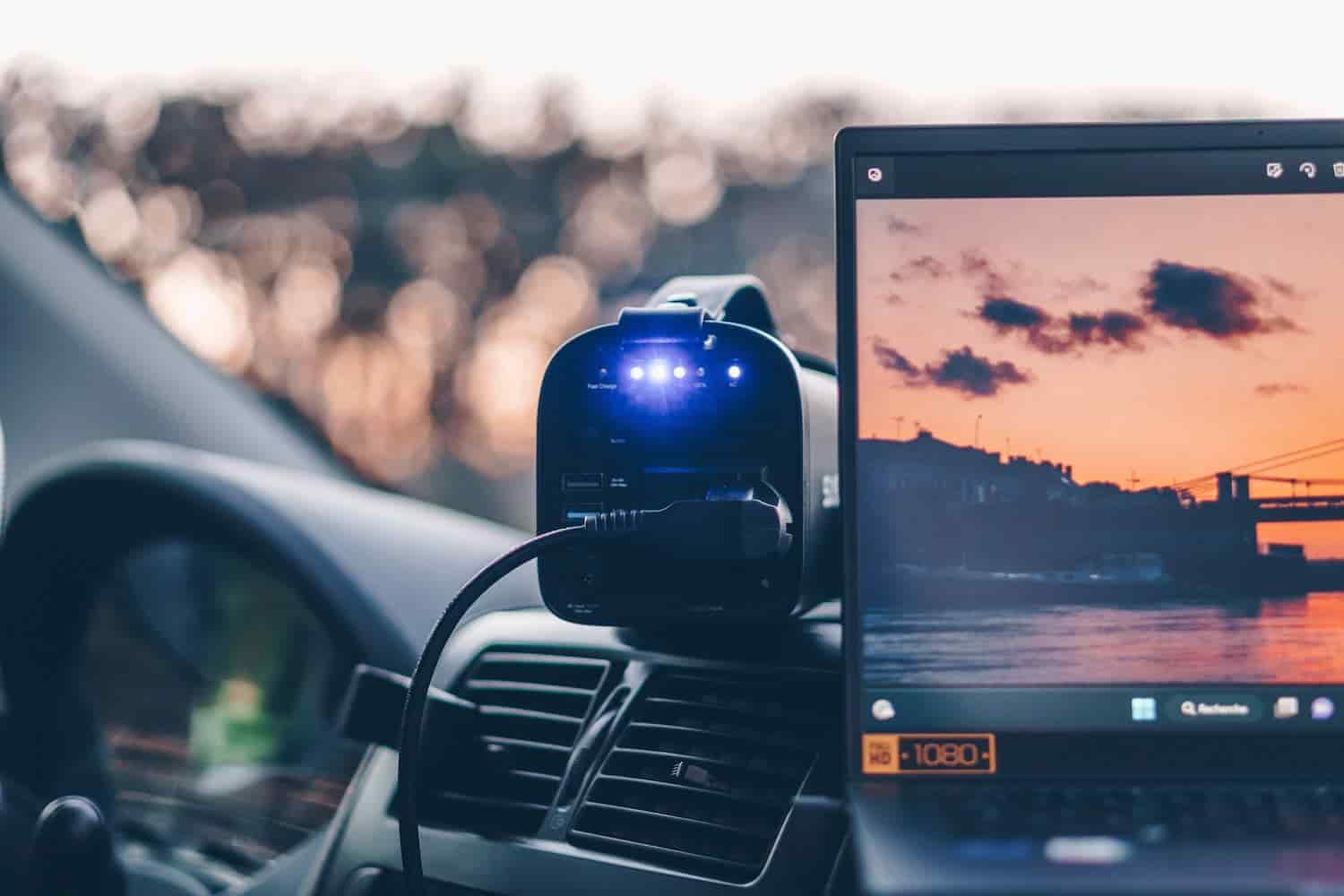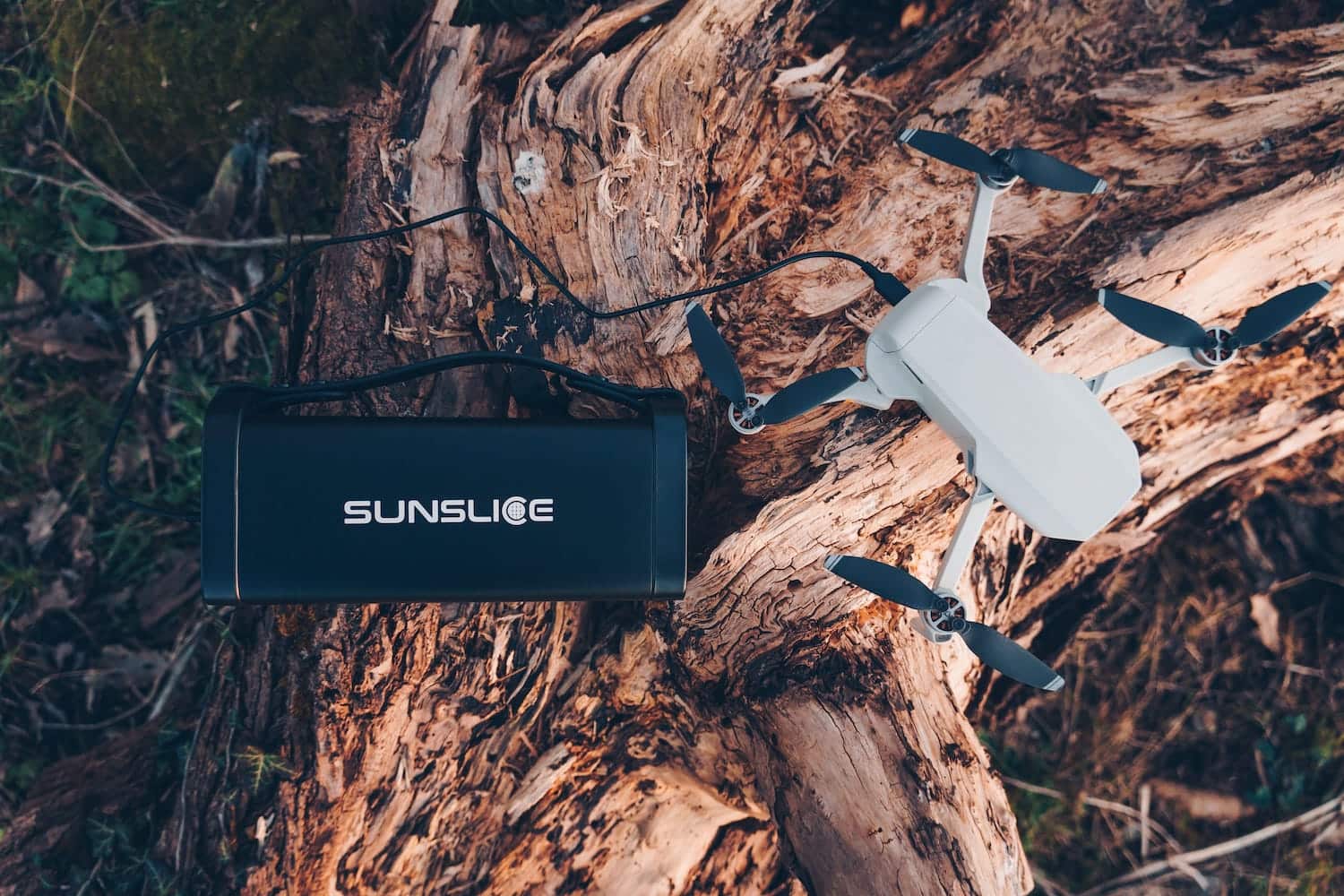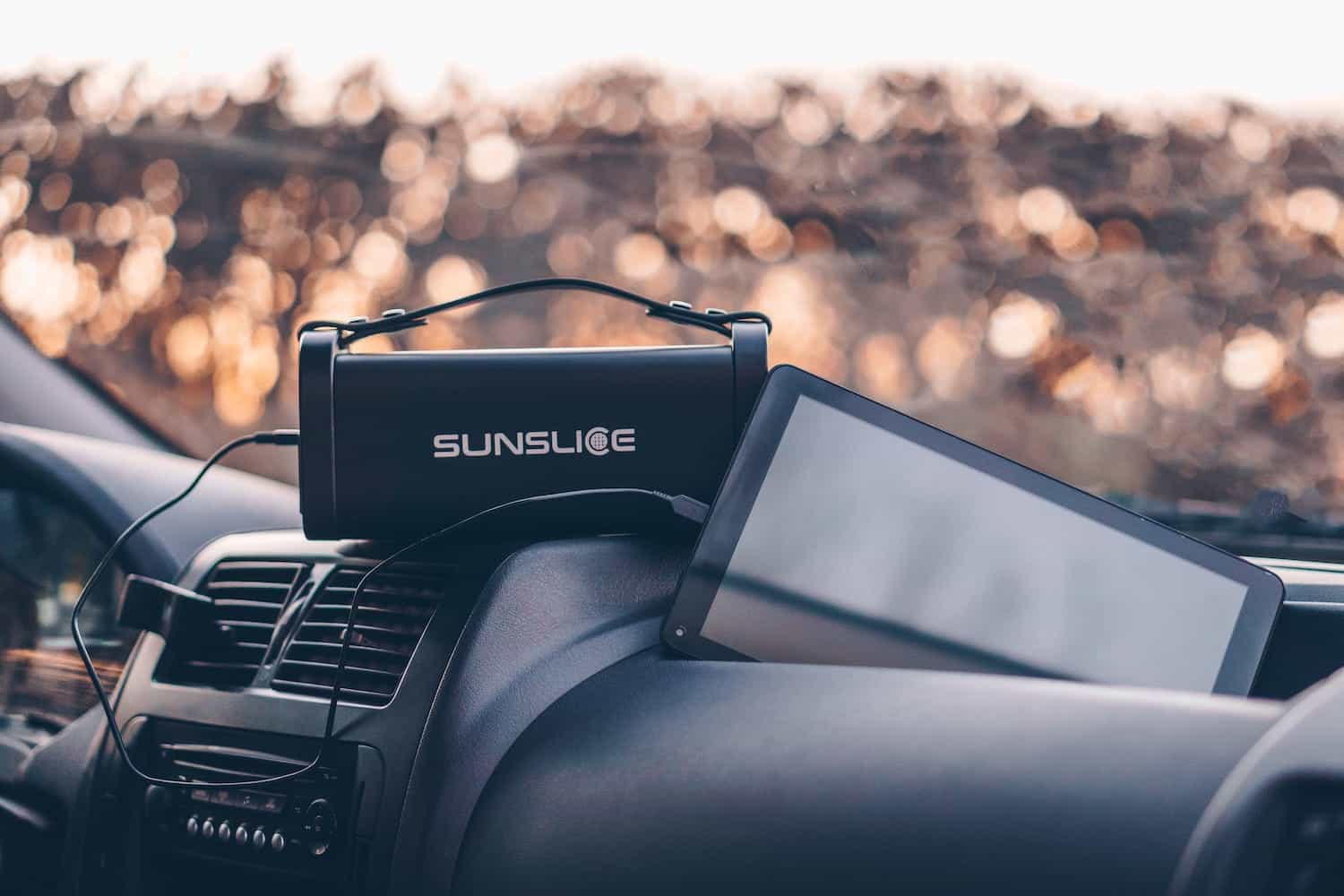 SUPER PORTABLE GENERATOR
The Gravity 144 is a handheld, high capacity portable battery, capable of providing high AC wall outlet power and DC power for all your devices.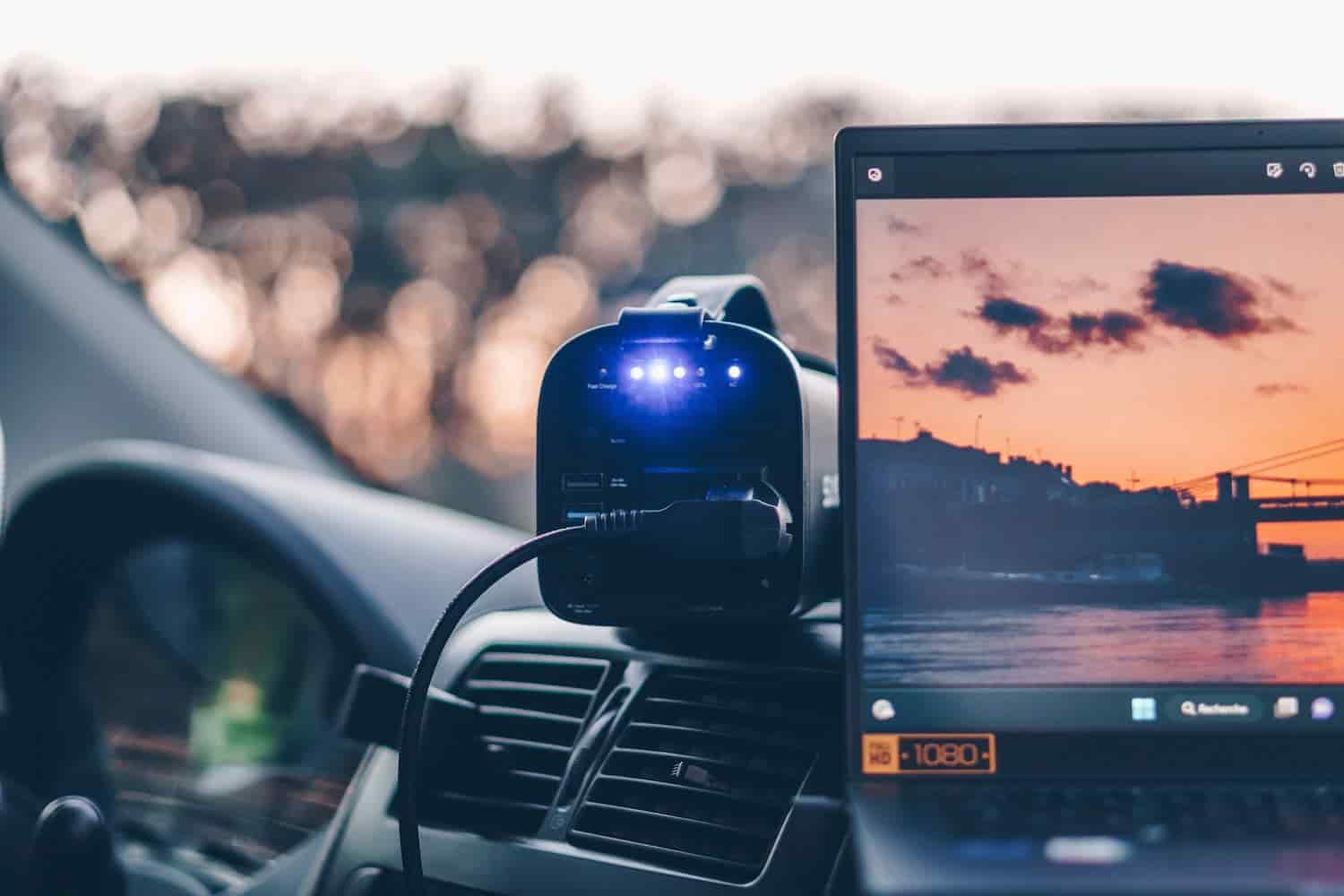 HIGH POWER
The 220V 100W output allows you to power bigger devices such as laptops, drones, small coolers and many more.
The integrated AC wall outlet also allows to use the original charger of your device, no need for additional cables anymore.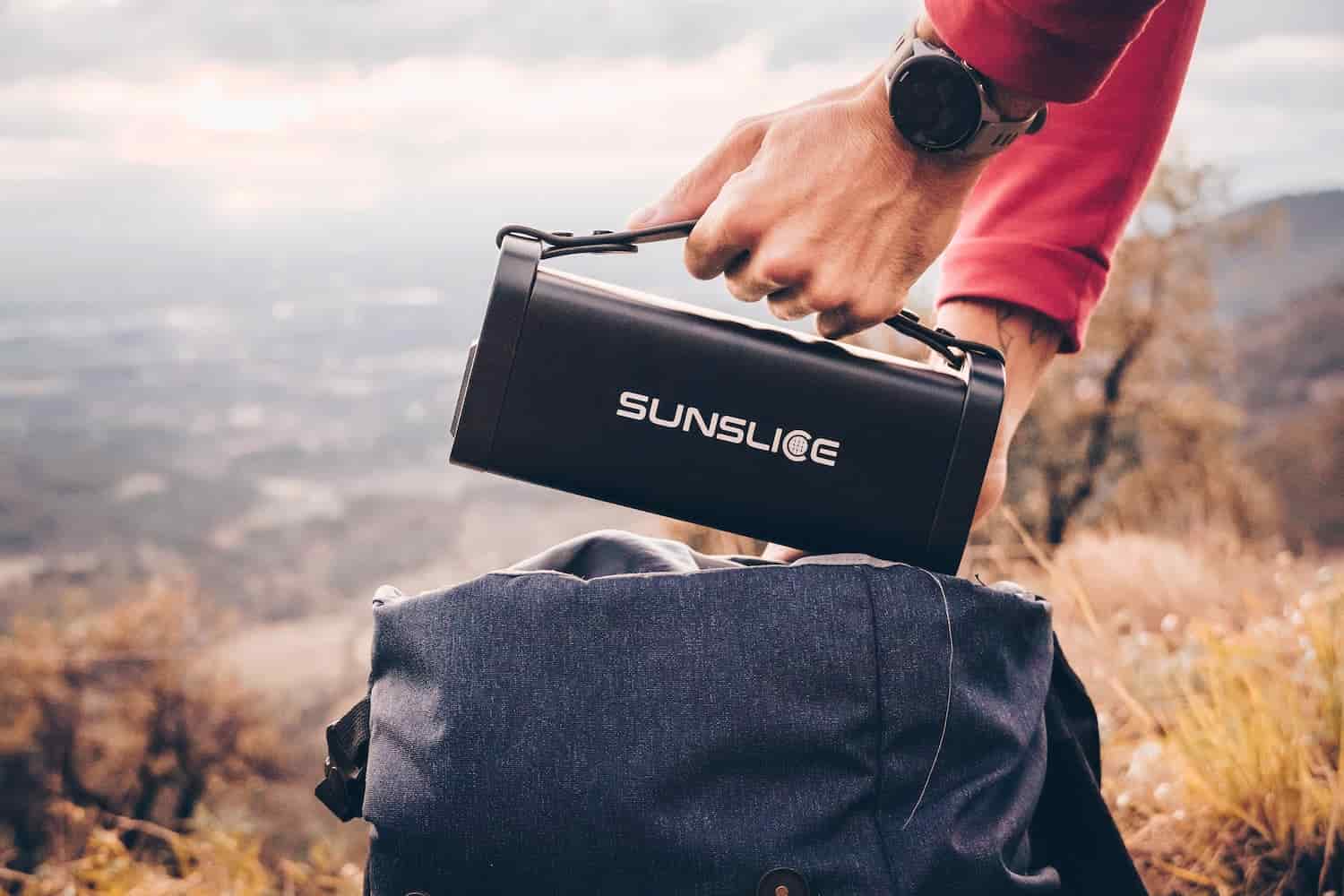 FITS IN A BAG
Weighing only 1,68 kg, the Gravity 144 can easily be transported by hand or be placed in a backpack in a similar fashion as a water bottle.
The Gravity 144 is the smallest and lightest generator that allows to carry easily AC power in your bag when travelling.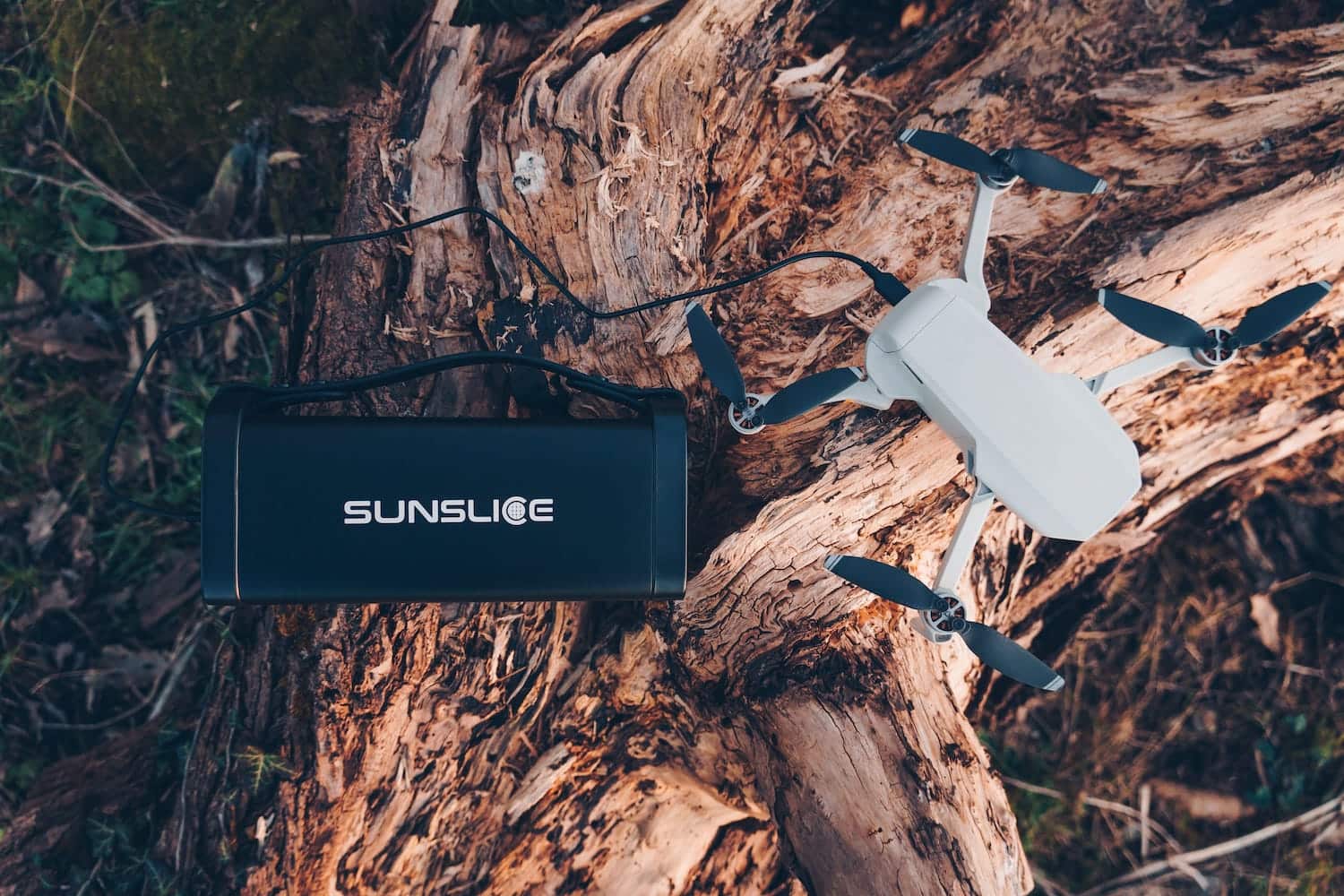 IDEAL FOR DRONES
There has never been a more easy way to charge your drone. Just insert your charging cable into the generator and connect it to your drone or any other device. It starts charging automatically.
IDEAL FOR LAPTOPS
This high-end generator integrates multiple USB-A and USB-C ports as well as a wall outlet. Whatever your laptop charger, it will fit on the generator.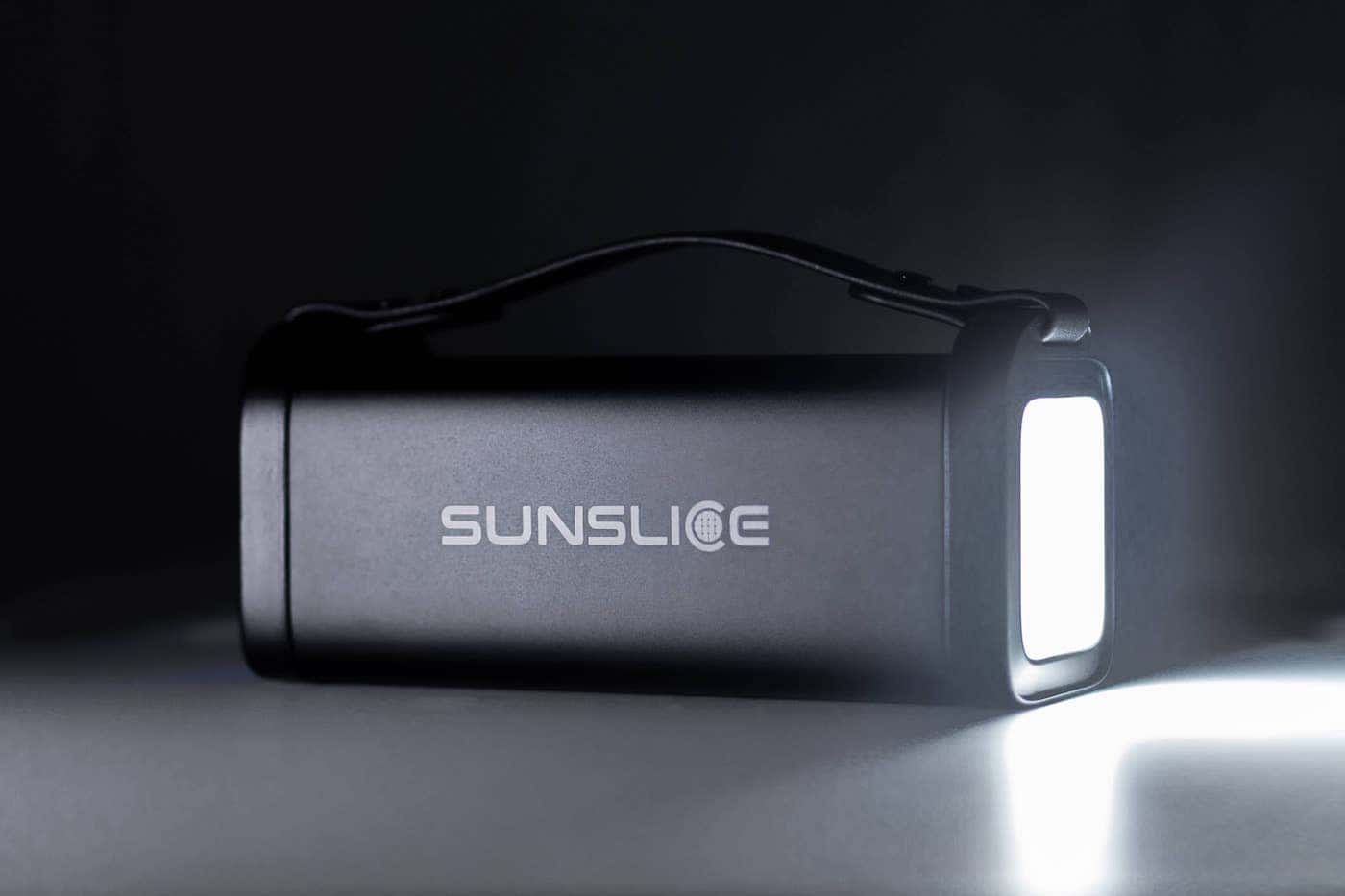 POWERFUL FLASHLIGHT
The Gravity 144 generators also has an integrated flashlight that will be very useful. at night in a car, van, tent. The LED light does not use a lot of power so you can continue using the generator to power your other devices at the same time.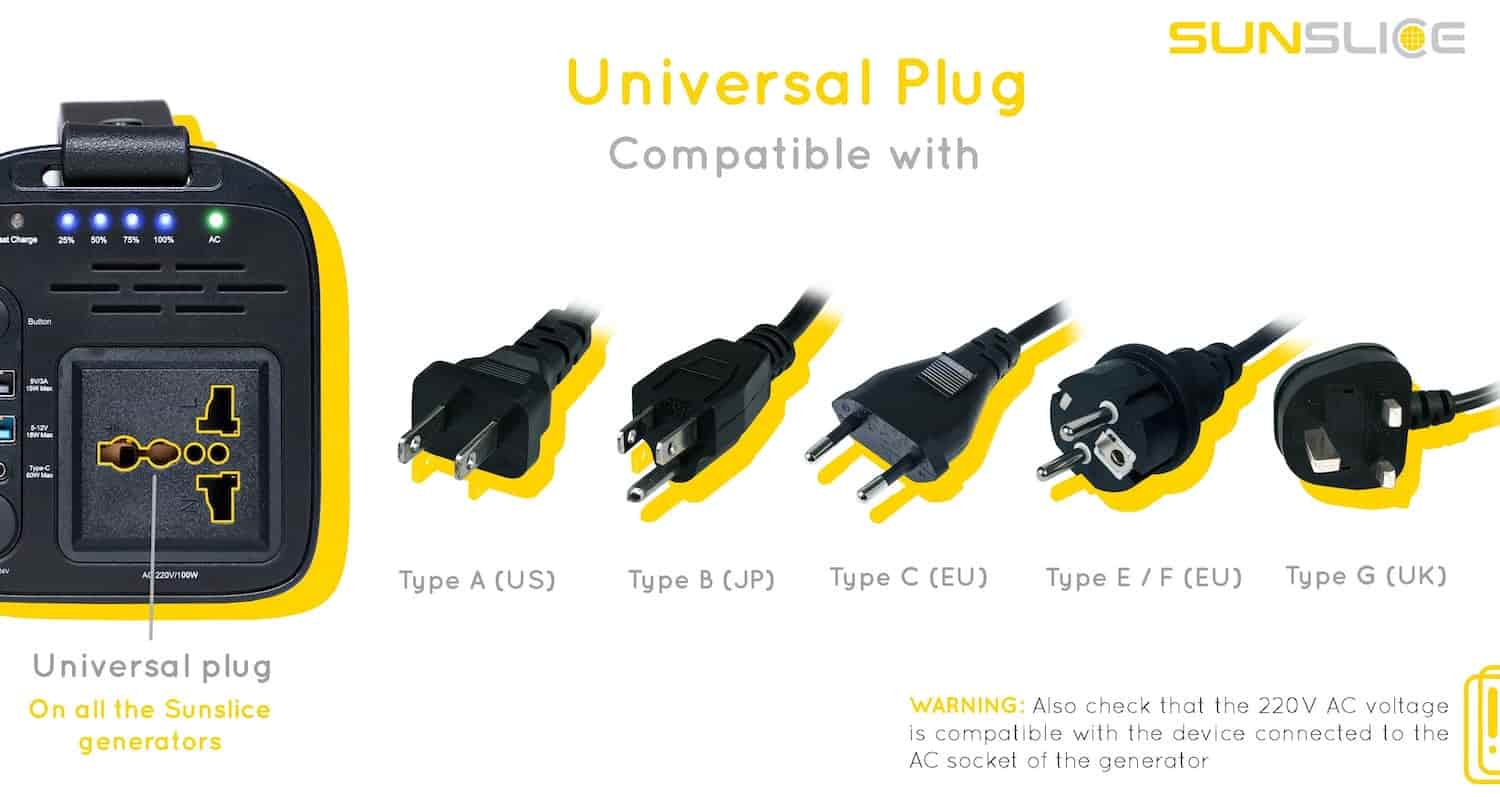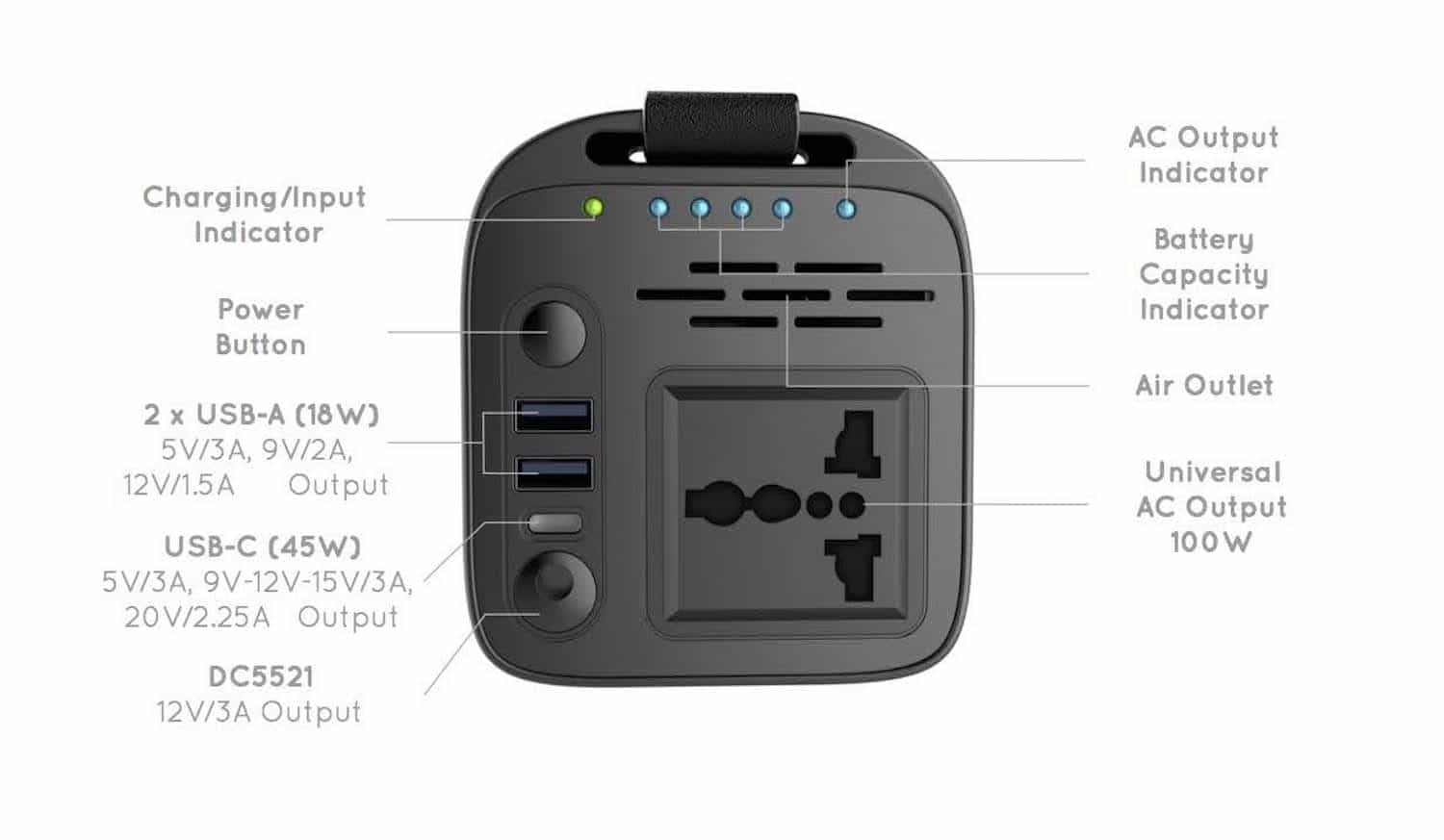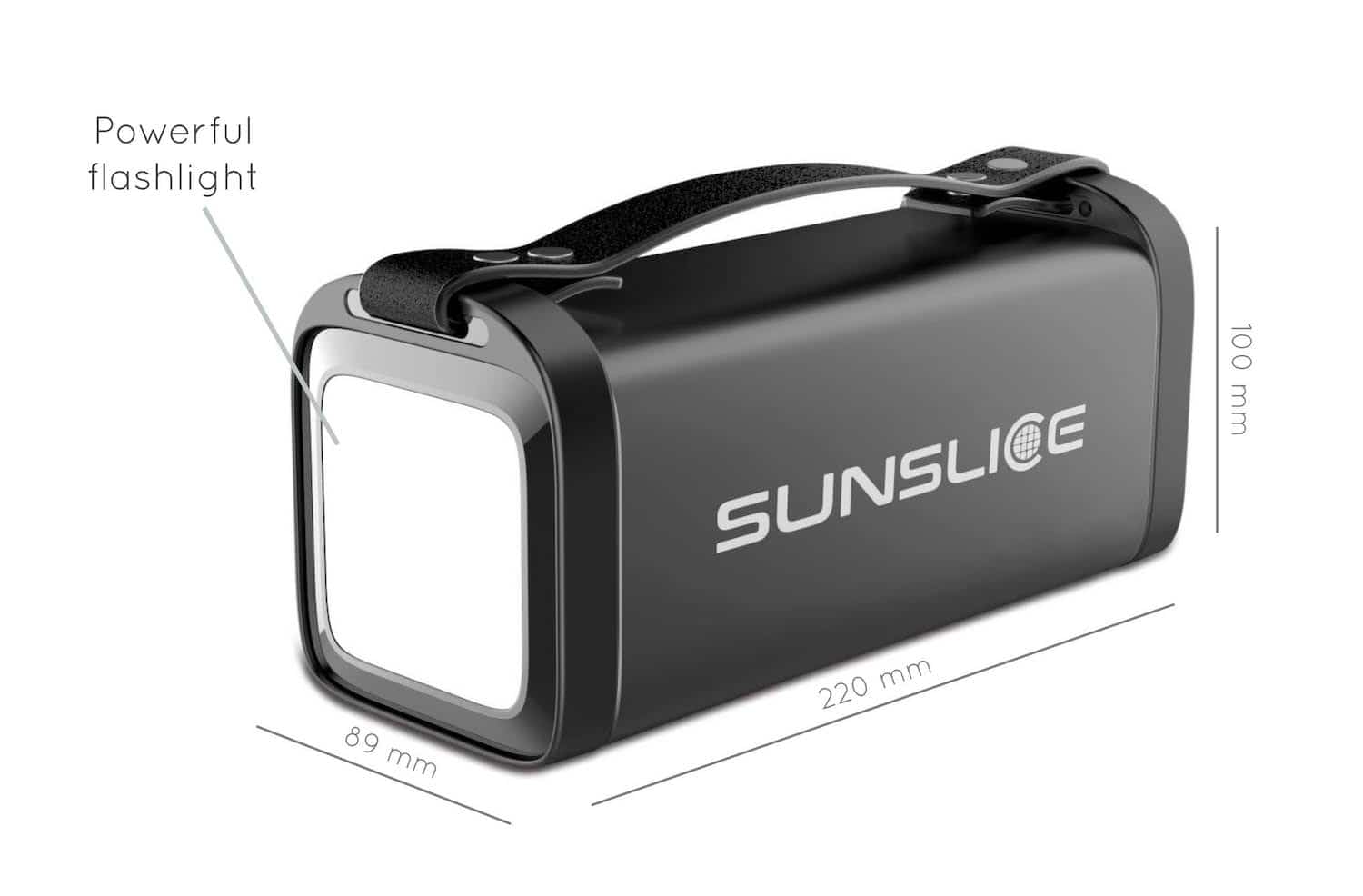 CHARGE IT WITH THE SUN
Also looking for a reliable and ecological way to charge your generator ?
Sunslice is an expert in the portable solar panels industry and provides a large range of efficient and robust solar panels.
Discover our foldable solar panels hereunder and combine them with your Gravity 144 generator to be completely autonomous.