Electron - Portable Solar Power Bank
Never run out of battery anymore during your hikes.
Control your energy back-up.
As small as a smartphone

Trusted Delivery (2-4 days)

Affectionately called the "Photon's big brother", the Electron is our most advanced solar power bank model yet.
Equipped with 5 high efficiency solar panels and an integrated powerful powerbank, this technological jewel will ensure super fast, seamless charging of all your devices when hiking and camping in the outdoors.
Solar Power : 8 Watts
Solar Technology :
Back-Contact Monocristalline Technology
Battery Capacity : 10'000 mAh
Battery Technology :
Lithium-Ion

Output : 2 x USB-A 18W : 5V/3.1A, 9V/2A, 12V/1.5A
1 x USB-C 18W: 5V/3.1A, 9V/2A, 12V/1.5A
Total Max Output : 18W
Solar Charging Status : LED Indicator (green)
Battery Charging Status : LCD Screen (percentage)
Weight : 480g
Dimensions - Closed : 162 x 90 x 30 mm
Dimensions - Open : 162 x 460 x 3 mm
Attachment Points : 3
Download the user manual here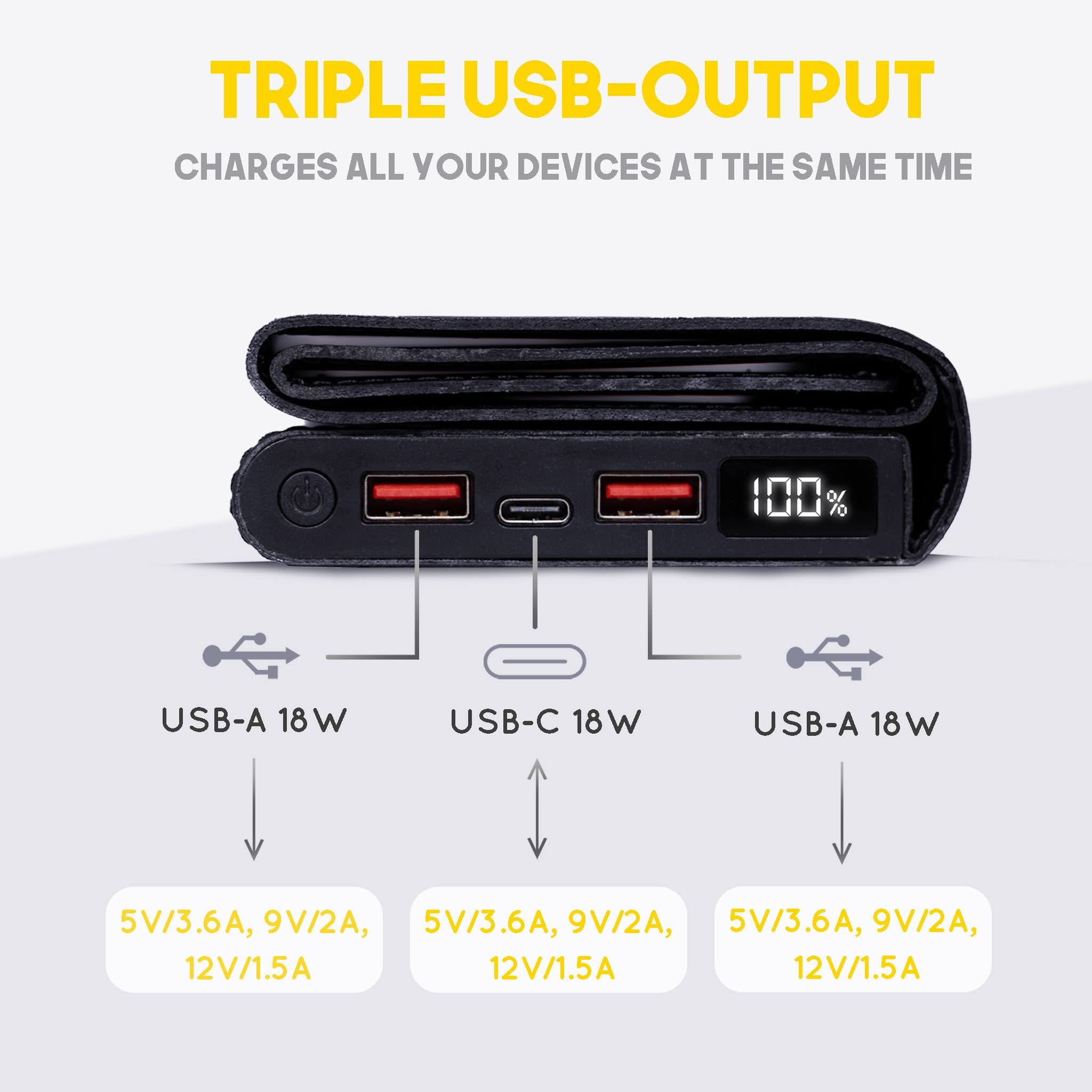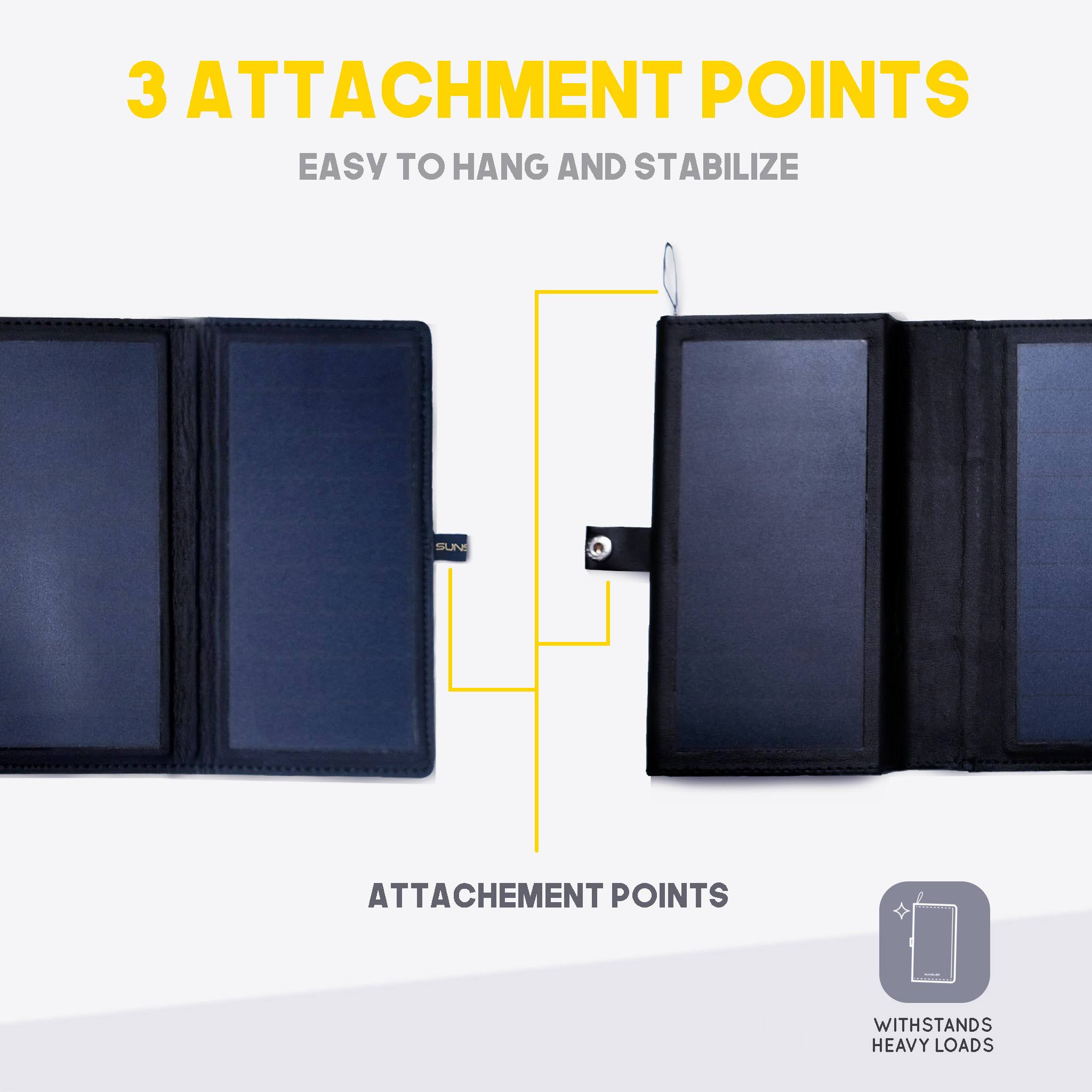 Electron 10'000 mAh Solar powerbank
HIGH POWER - COMPACT FORMAT
Designed with the help and feedback of over 20 clients, the Electron is our most advanced solar power bank yet.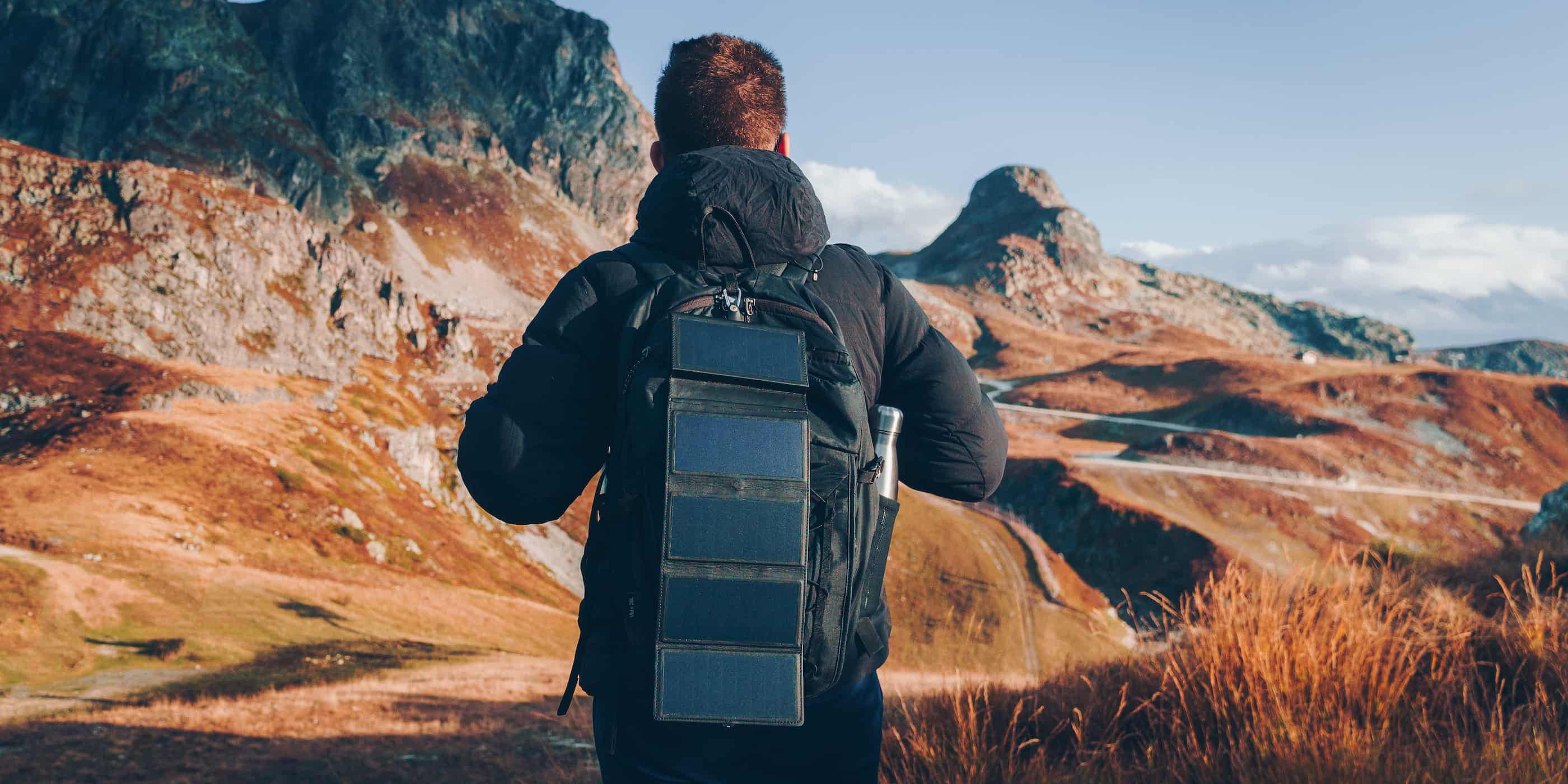 POWERFUL SOLAR PANEL
The Electron solar charger unfolds to display 5 high quality solar panels, producing 8 Watts of electrical power in total. This allows the Electron to quickly accumulate enough energy to charge all your devices.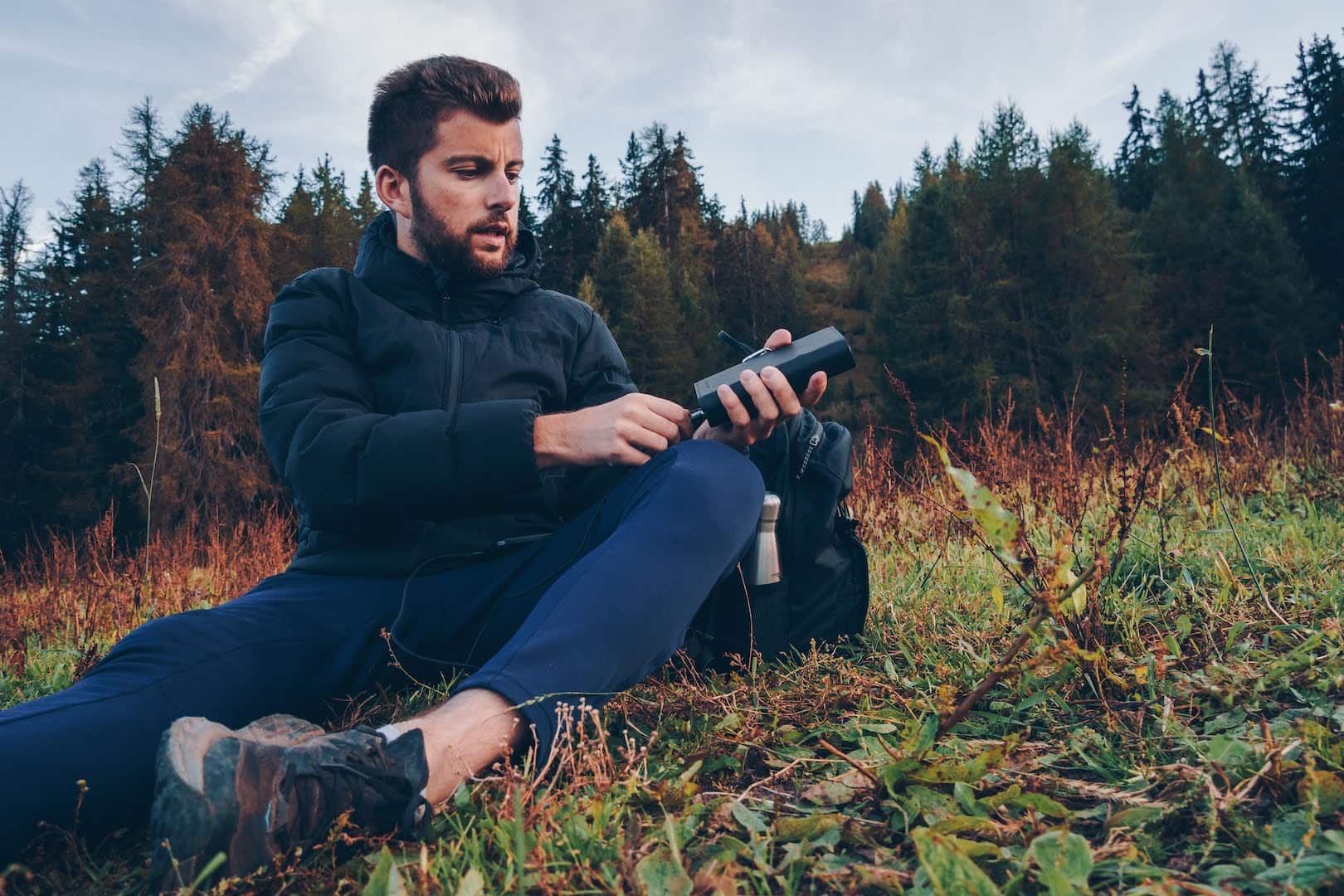 COMPACT AND LIGHTWEIGHT
The Electron has been optimized to reduce it's weight and size, for increased convenience without compromising on the important technical features. Weighing only 480 grams, and folding into a compact format, the Electron is your ideal travel companion. It is perfect for campers, hikers, climbers and cyclists who want enough power to charge multiple devices quickly and regularly during their adventures.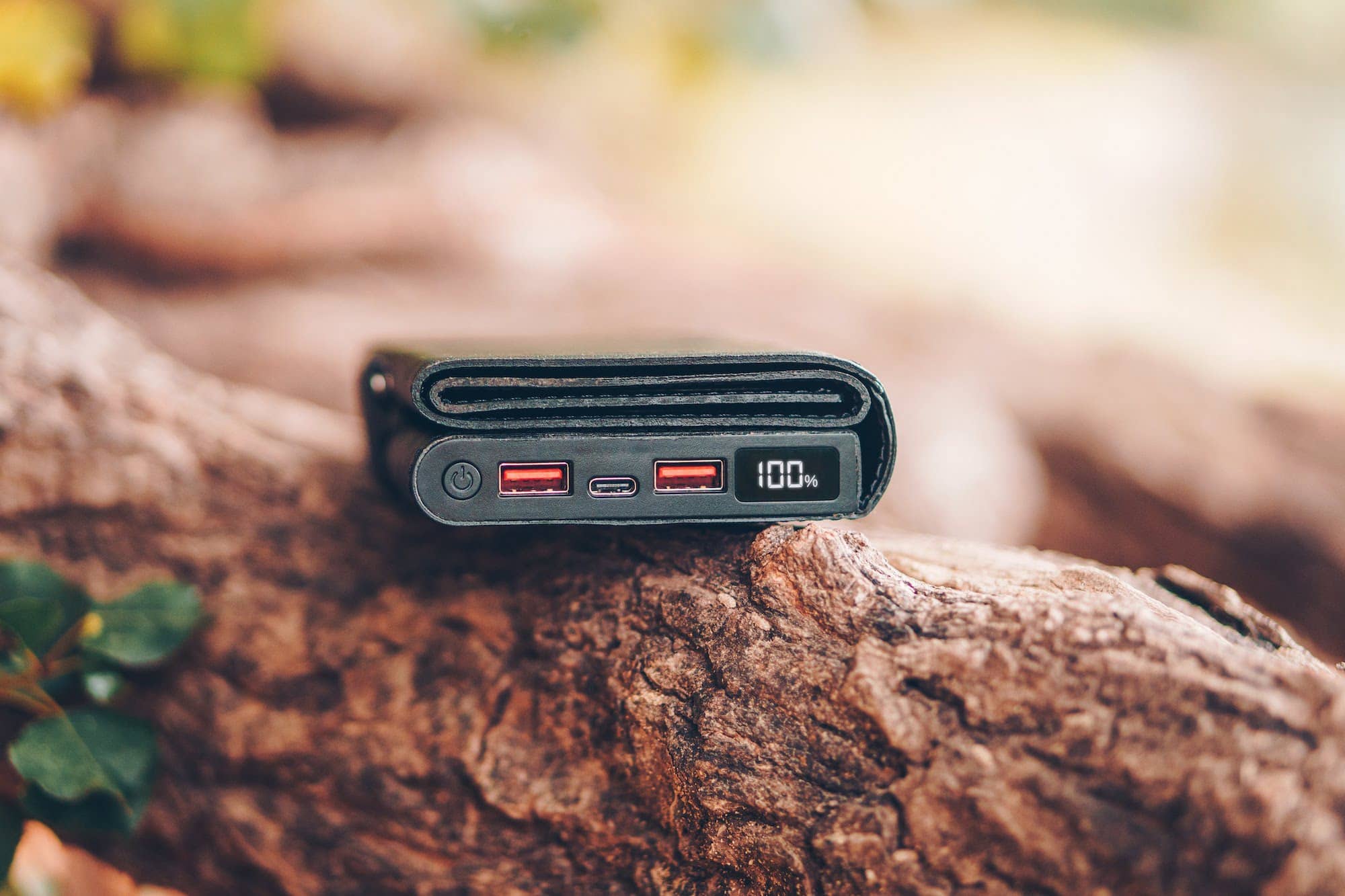 POWERFUL INTEGRATED POWERBANK
The Electron has an integrated 10'000mAh powerbank to store the energy produced by the solar panels. This allows you to charge the Electron during the day and keep use the energy at any time, even when the sun is down. The capacity of the powerbank allows up to 3 smartphone charges. The powerful 18W outputs will charge all your devices at a record speed!
The Electron also features a "simultanous mode" allowing you to charge your devices whilst the Electron's solar panels produce energy from the sun. Refer to the user manual to learn more about this feature.

There has never been a more practical way to harvest the power of the Sun.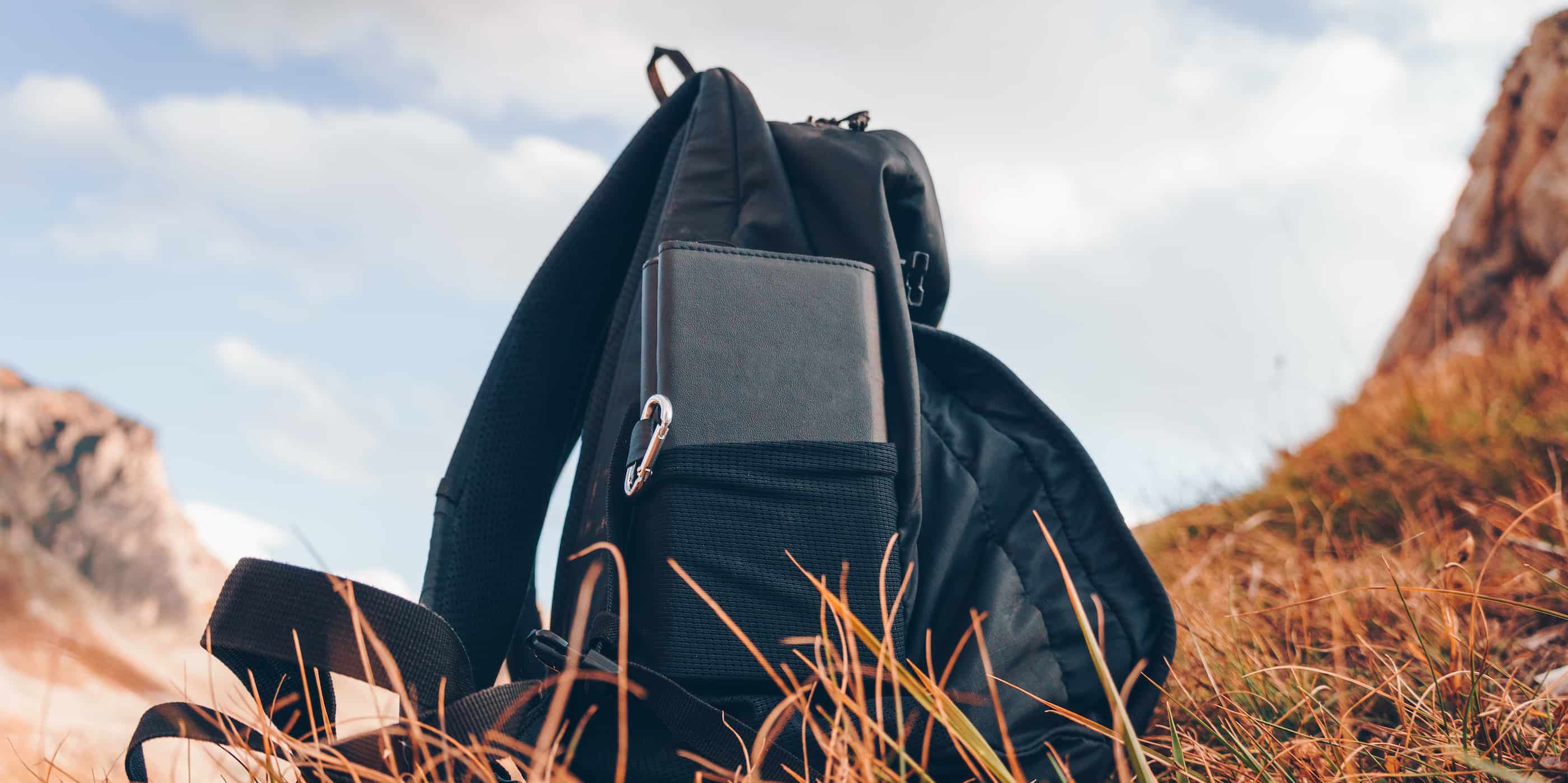 NAPPA® VEGAN LEATHER 
SHOCKPROOF, SCRATCHPROOF, WATER RESISTANT
The Nappa® leather is a premium faux-leather used both indoors and outdoors.
Just like its little brother, the "Photon", the Electron is made using a premium assembly material, unique to Sunslice in the solar charger industry. This material ensures our solar power banks are durable, making them shockproof, scratchproof and water resistant, but also extremely lightweignt and durable.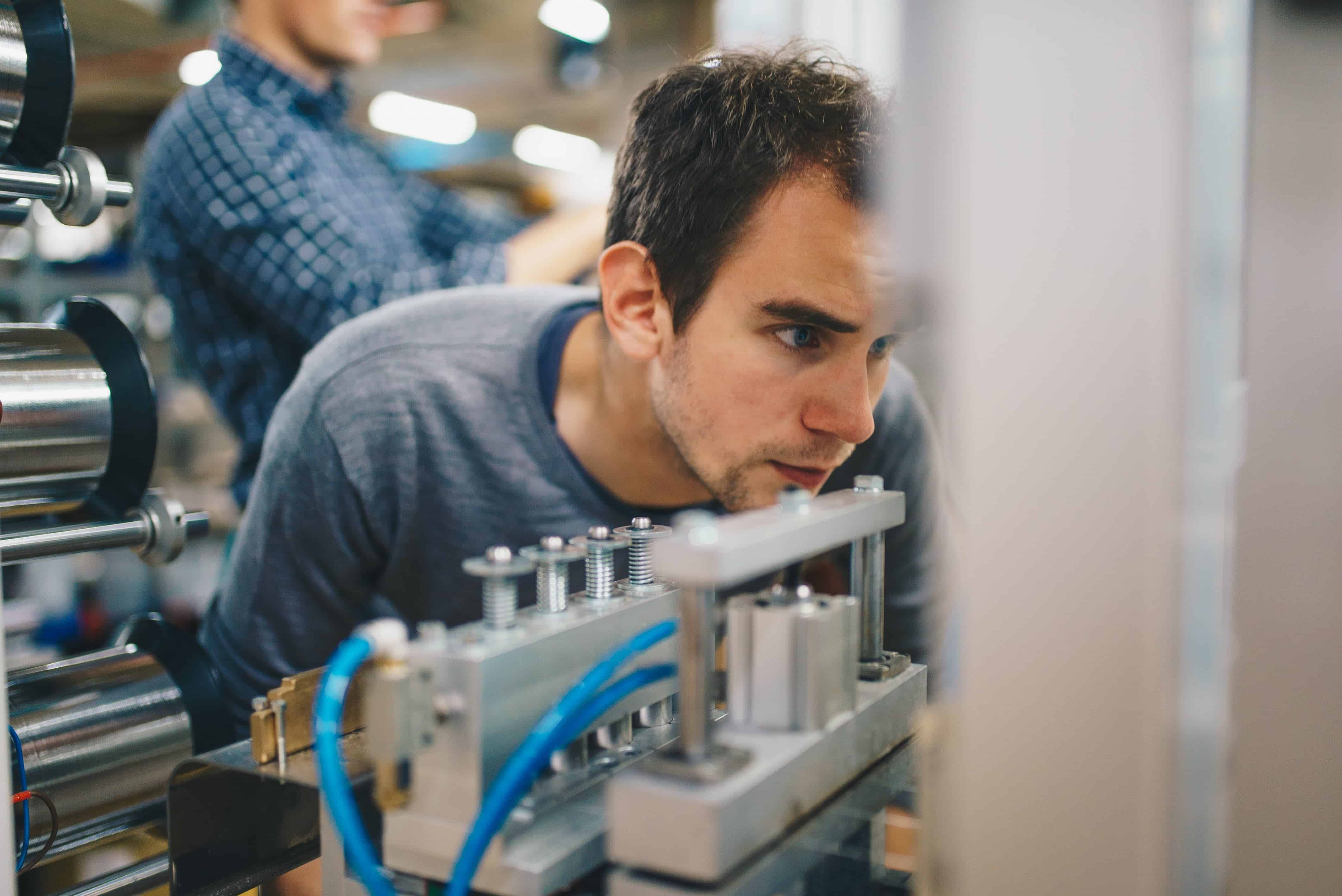 DEVELOPED BY TWO BELGIAN ENGINEERS
SUNSLICE® TECHNOLOGY
The Sunslice® technology, incorporated into the Electron's battery, has been developed during two years by 2 Belgian technological engineers, co-founders of Sunslice. 
The Electron features some of the most advanced technologies available on the market to achieve the best performance. How ?
Strategic design, optimisation of electronics for more storage, higher performances and reduced electric losses.

SOLAR TECHNOLOGY AND BIODEGRADABLE LEATHER
ECOLOGICAL IMPACT
Sunslice is proud member of the World Alliance for Efficient Solutions.
This organization has been founded by Bertrand Piccard, pioneer in the solar plane industry. 
The Electron has been designed to be as ecological as possible. To achieve this, the Electron is made out of :

- Ecological and biodegradable Nappa vegan faux-leather.
- High performance Sunpower® cells.