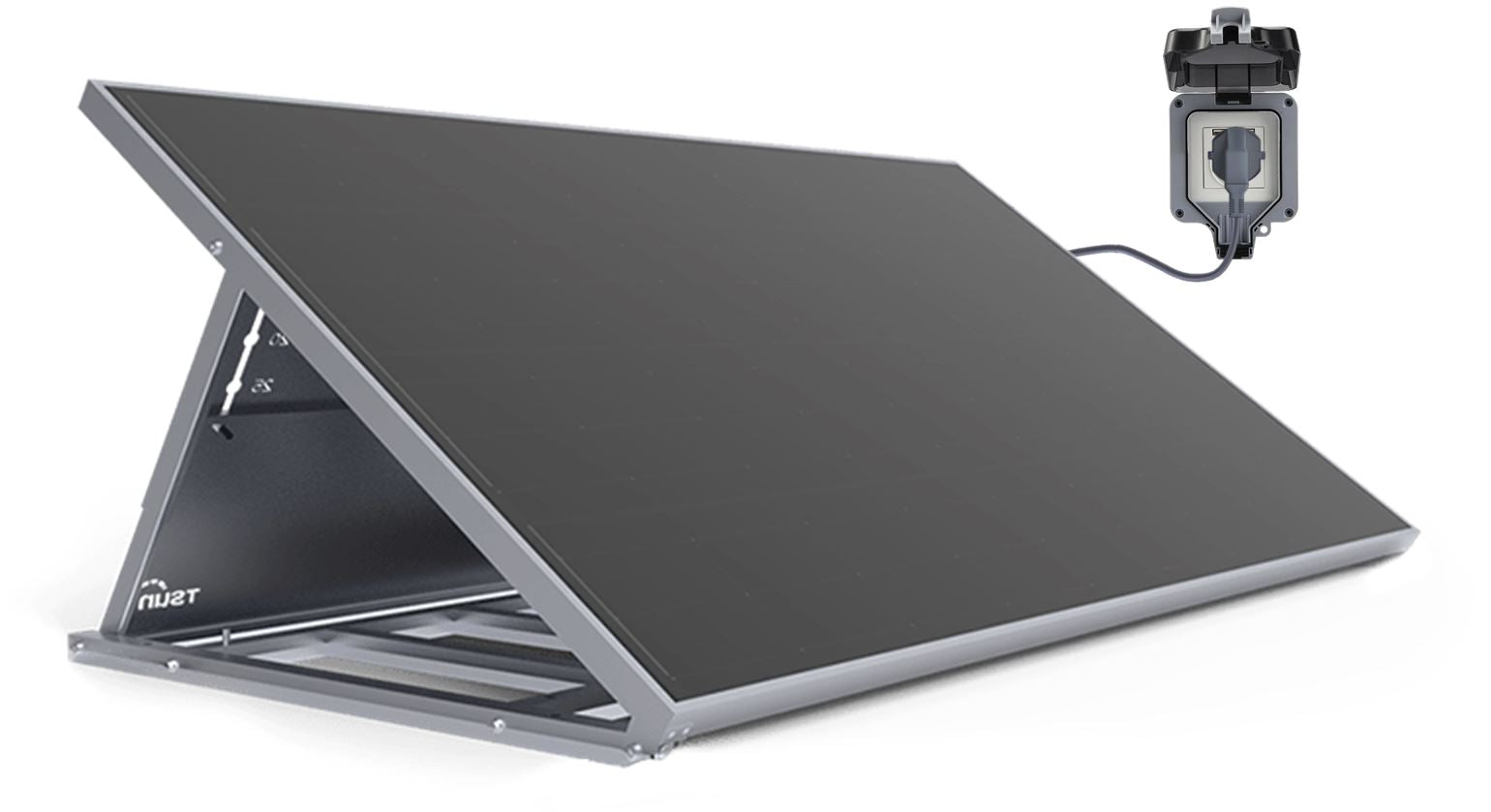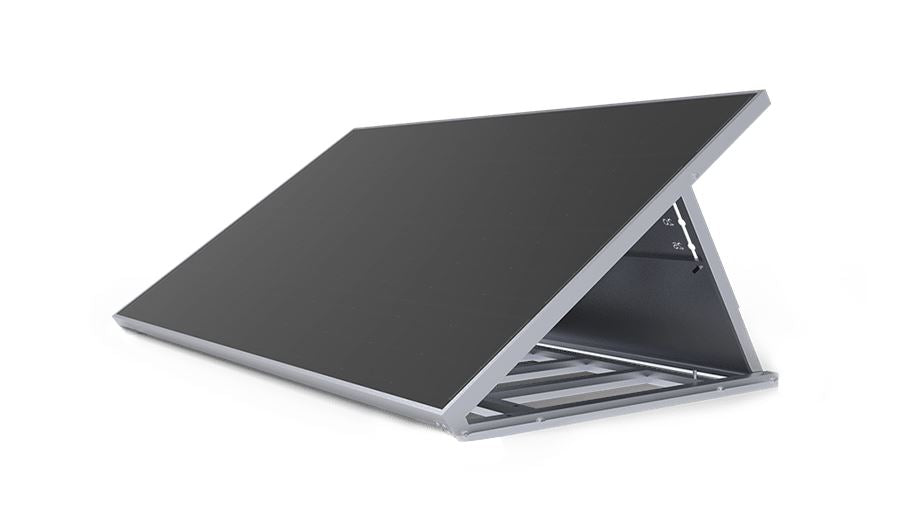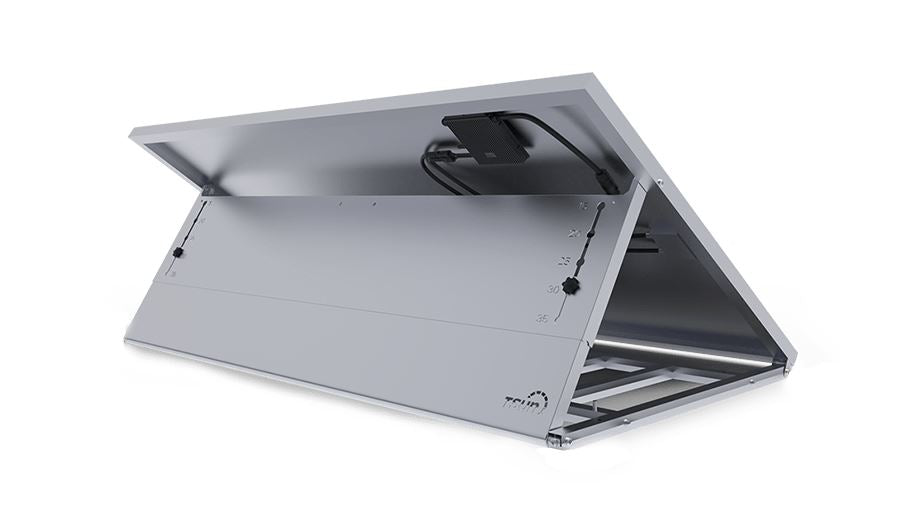 350 Watts - 1600 Watts Easy Home Solar Kit
INSTALL SOLAR PANELS FOR YOUR HOUSE IN A FEW MINUTES
INVEST - PLUG IN - SAVE MONEY
You can now benefit from solar power at home without the need for an expensive roof installation, an electrician, or a qualified installer.  
The easy solar kit is a plug-and-play system which can be installed by yourself, and will start injecting solar power into your house grid as soon as it is plugged in.
HOW DOES IT WORK?
 Each kit is composed of 
A 340W solar panel
An on-grid inverter
A sturdy and foldable metallic structure
An electric cable to plug into an outlet 

The inverter converts the DC electricity from the solar panel into useful 220V AC electricity, and injects it into your house grid. Everything is already pre-wired, all you need to do is plug the inverter into any electrical outlet. When you connect the solar panel to your electrical outlet, the inverter will automatically synchronize with your house grid and start injecting electricity in your local network.   

By doing that, any electricity you use when the sun shines will come from your solar panels instead of the grid, hence reducing your bills !
Any excess will be injected back onto the grid. Depending on your country and your local regulation, you may be elligible to sell that extra electricity to the grid operator.
A WORTHY INVESTMENT
With the rising cost of electricity and an unstable energy market, adding solar power to your home makes more and more sense. By producing your own energy, you can control the cost of electricity and reduce the energy bill.
REDUCED COST OF OWNERSHIP
When acquiring a standard rooftop solar installation, the installation cost is a significant part of the overall budget: 
With the Easy Solar Kit, 
No need to hire qualified workers
No need for permits
Reduced materials (fixing rails, long electrical cables) means reduced costs
No alteration to your roof structure
Variable pitch angle to optimize production with the seasons
Easy to position optimally
You can easily take them with you if you move, and capitalize longer on your investment! 
By eliminating the initial setup cost , the Easy Solar Kit allows its users to benefit from solar power at a much lower price than conventional installations! That means faster payback times and a higher return on investment.
   
Less maintenance
A rooftop installation requires a periodic checkup by a qualified professional to make sure everything runs smoothly. The Easy Solar Kit on the other hand doesn't require any such maintenance. Every panel operates individually.
Ideally, you should also clean your solar panels once in a while to maintain their best performance. That's not always easy nor safe when it's on the roof and often requires the help of a professional.
By having solar panels on the ground, you can easily clean them whenever you feel it's necessary, and maximize their output!  

START SMALL, SCALE UP LATER
Installing solar panels used to be a big investment decision, because the installation required to be sufficiently big to amortize the fixed costs and be worthwile (installing several kilowatts, costing easily between €8'000 and €20'000).  
Now, you can start investing in your own solar installation for a very limited budget, starting with as little as one Easy Solar Kit.
You can connect more modules later if you wish. It is possible to connect up to 4 Easy Solar Kit modules together on a single plug.
CALCULATE YOUR GAIN PER SOLAR KIT

In Belgium, with 1 Easy Solar Kit, you can expect to produce 360kWh per year. That's worth around 104€ of electricity (Belgian average electricity cost: 0.29€/kWh). 
In Nice, in the south of France, you can expect to produce 520kWh per year. That's worth €88 of electricity (French average electricity cost: 0.17€ per kWh). 
This reduces the payback time of the Easy Solar Kit to under 8 years. Designed to last 25 years, it can save you another €1800 per unit over its lifetime.  
Download the user manual here
Worldwide free shipping
We use by default BPost International for European shipping. Delivery time is usually 3-5 working days.
You can also choose for UPS or GLS shipping in order to get your package faster. Rates our calculated at the checkout.

NB: For Countries outside EU buying items ex. VAT, be aware you have to pay import taxes according to the laws of that specific country. In case of returns, we are not able to return any duties or taxes, as this is paid to and handled directly between you (the customer) and your country.
Return policy
If you want to change a product into another size, color etc, please contact us so we are able to reserve the new item in our stock immediately. You are always entitled to an exchange or refund within 14 days after you have received your package, as long as the item has not been used. All original packaging, price labels etc. shall be returned with the product without having been tampered with.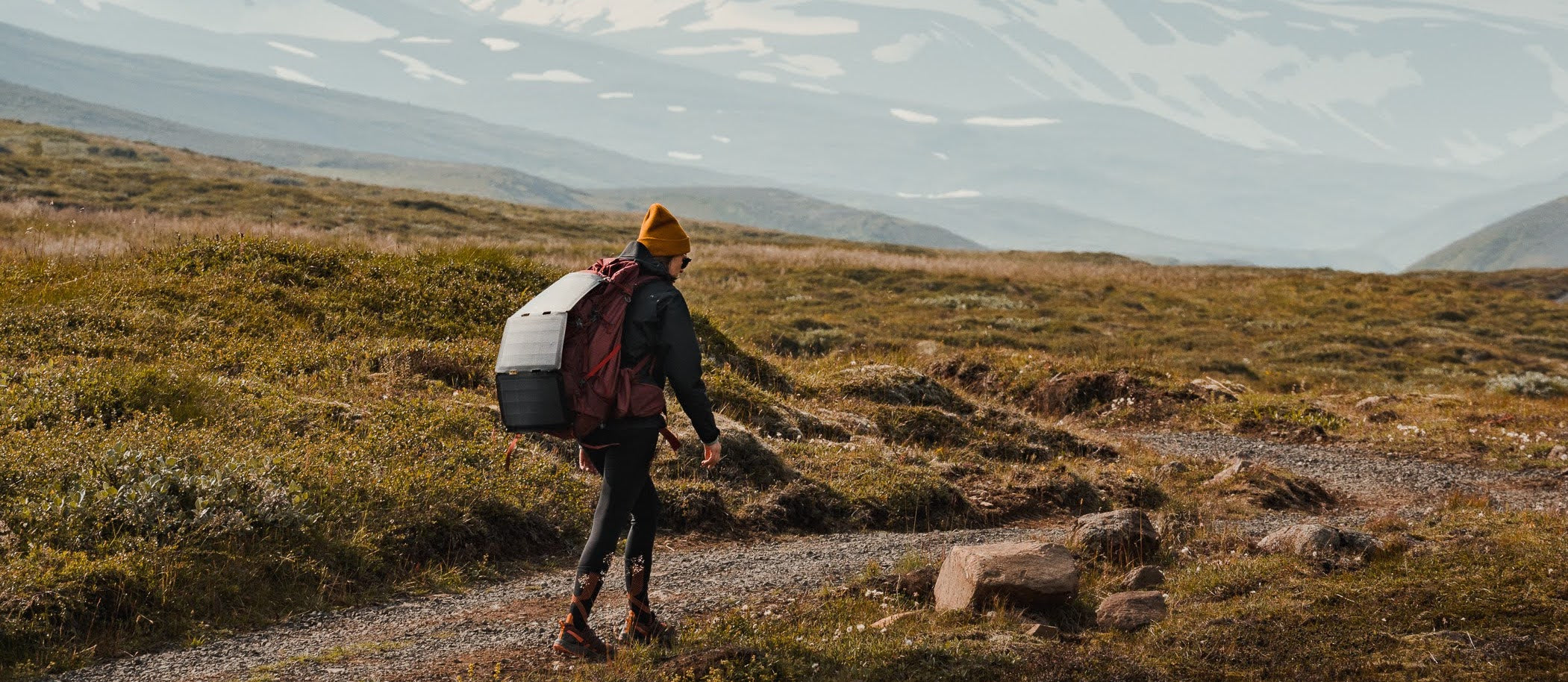 NOT FOUND WHAT YOU ARE LOOKING FOR