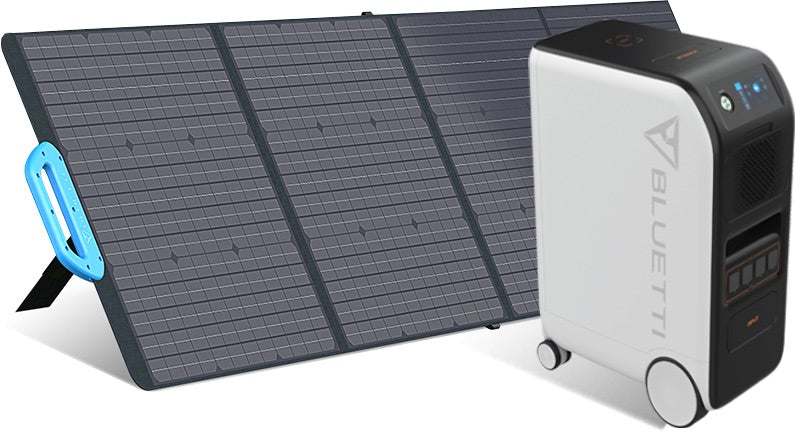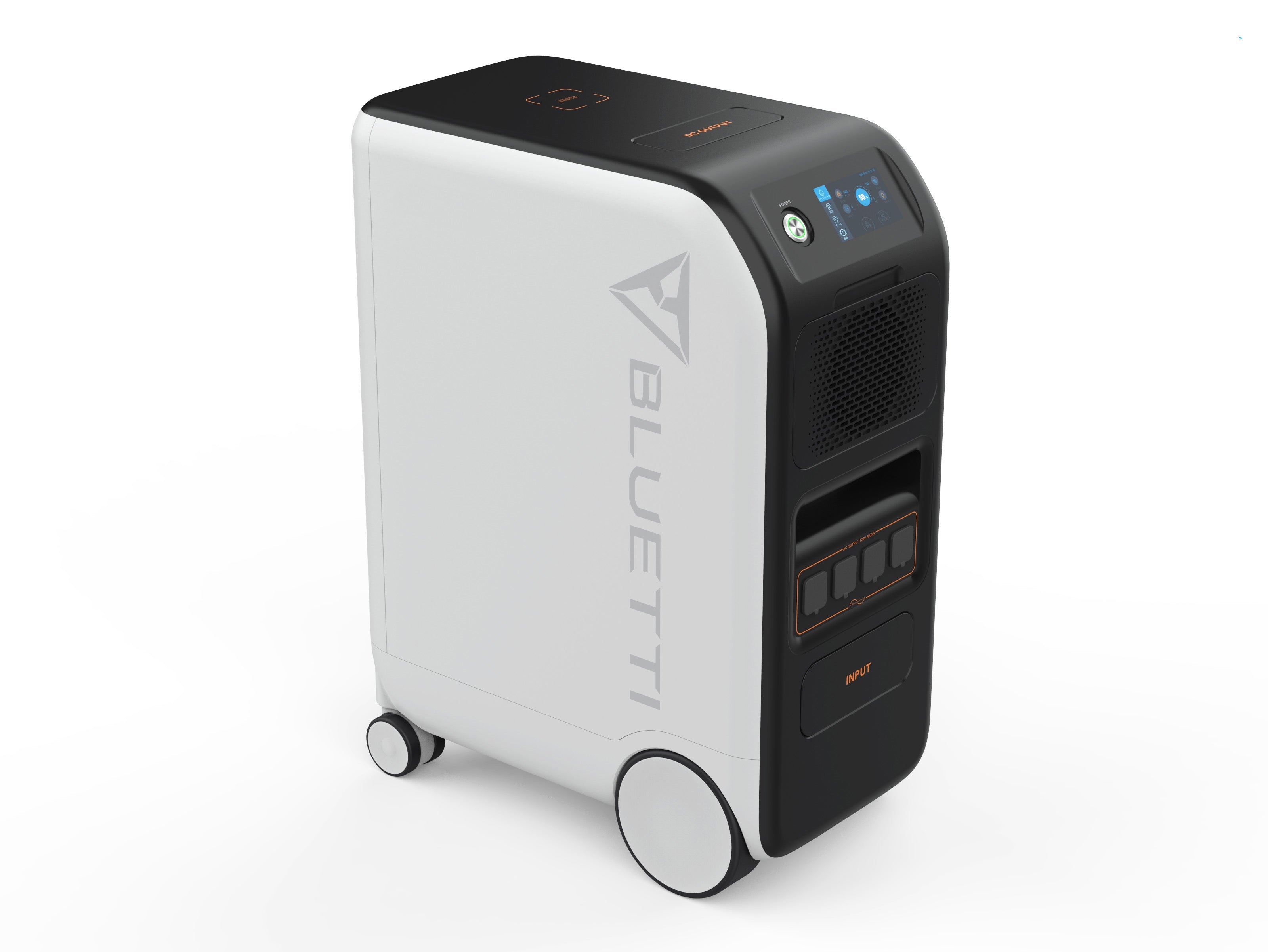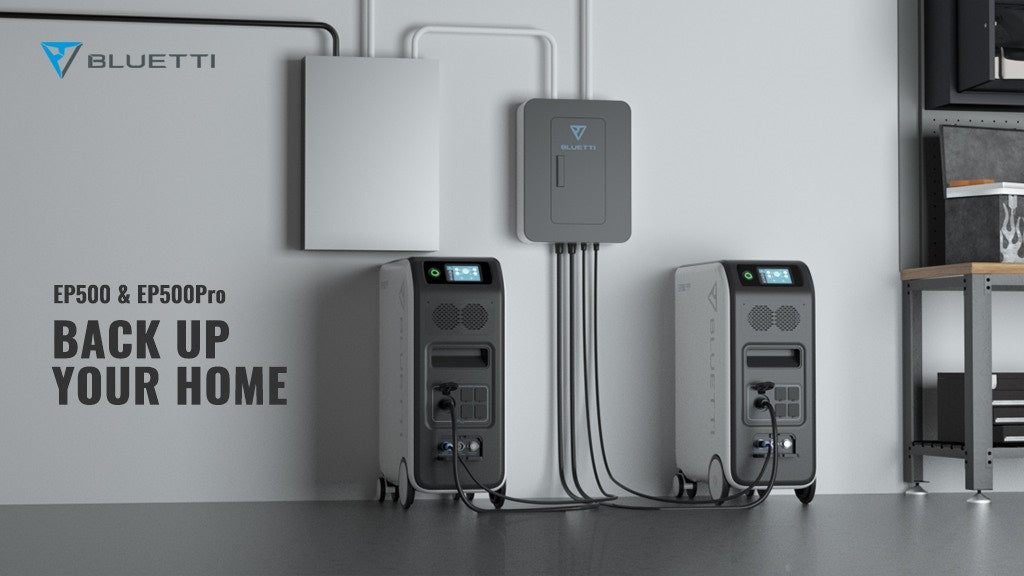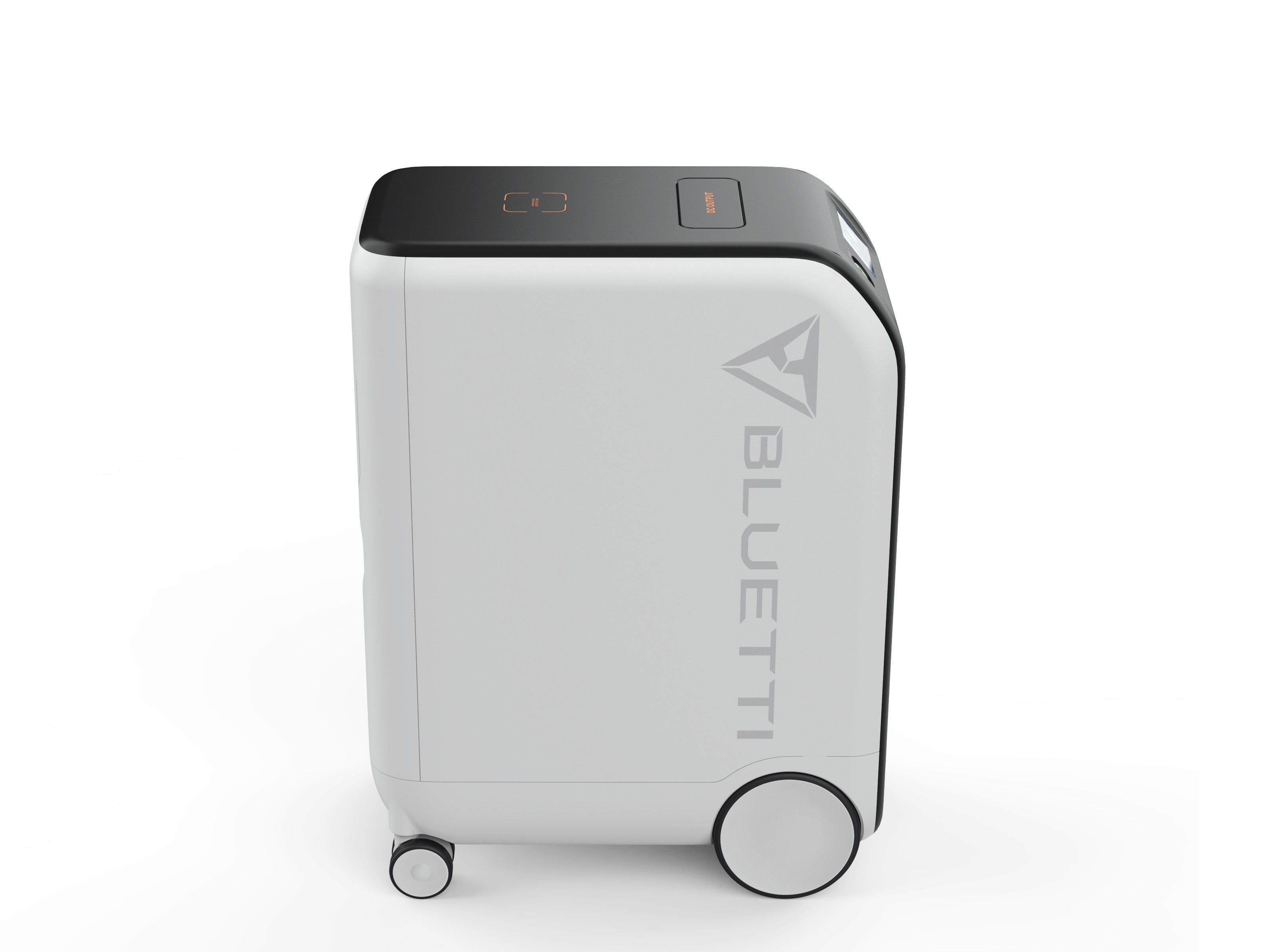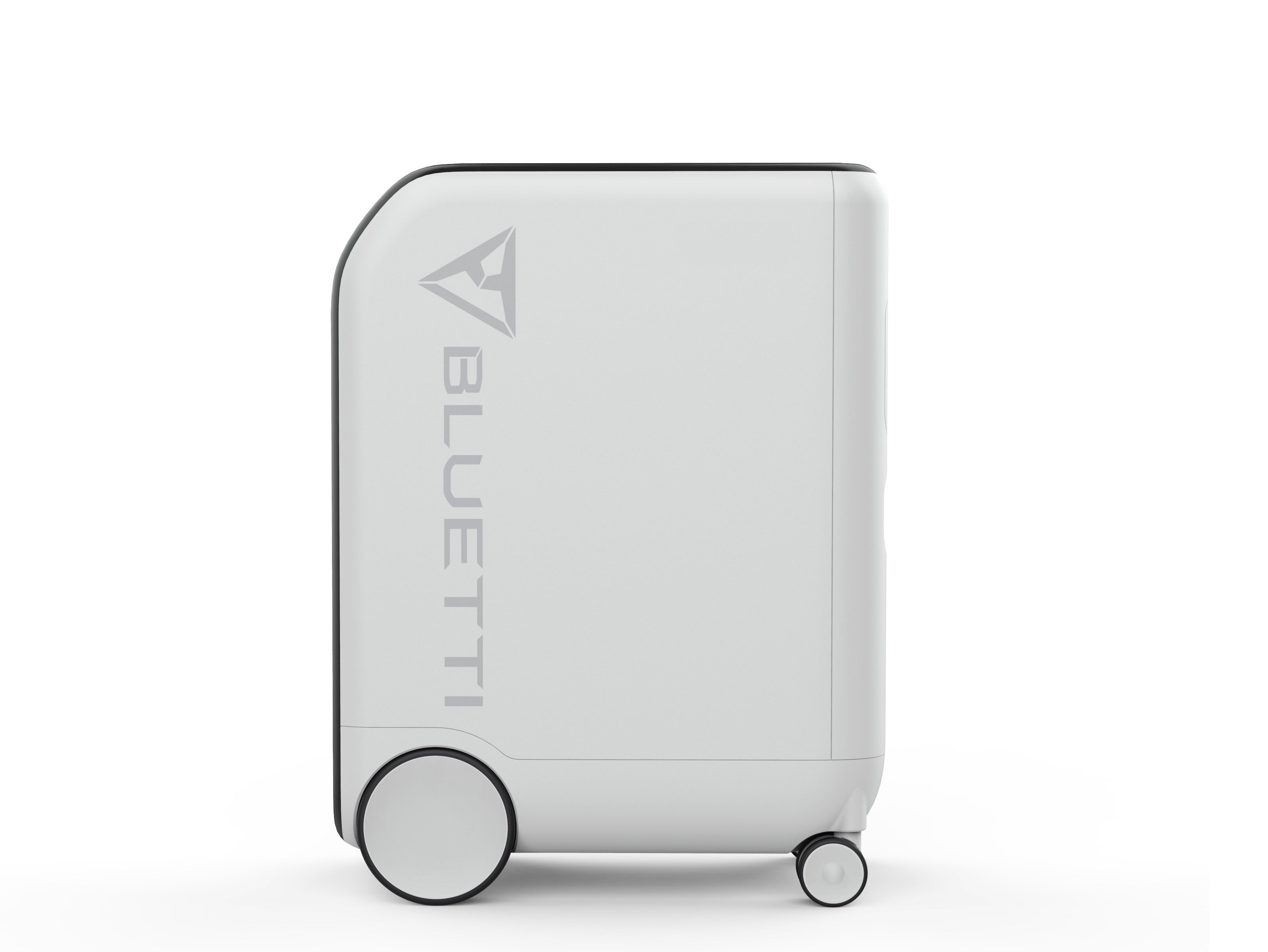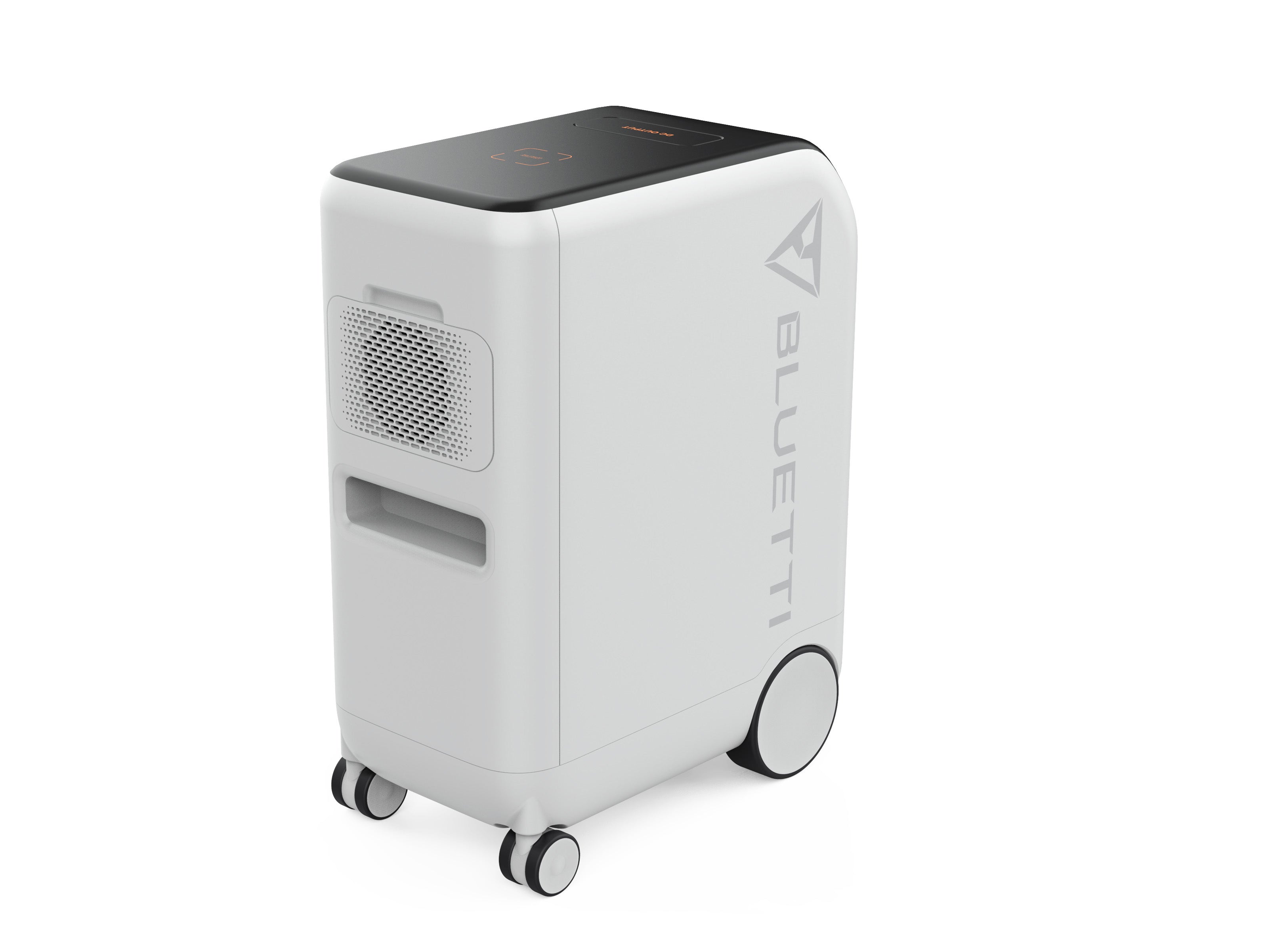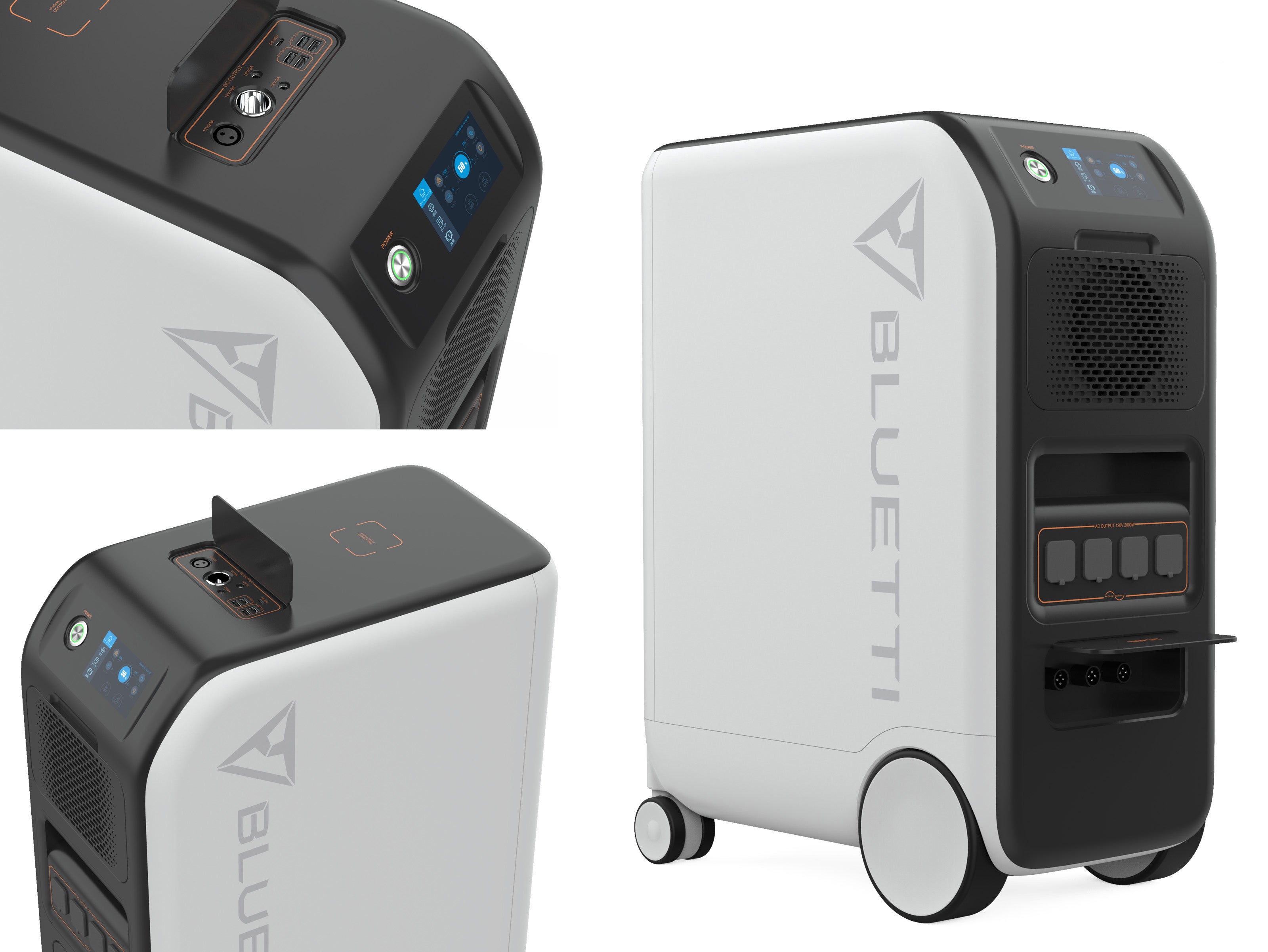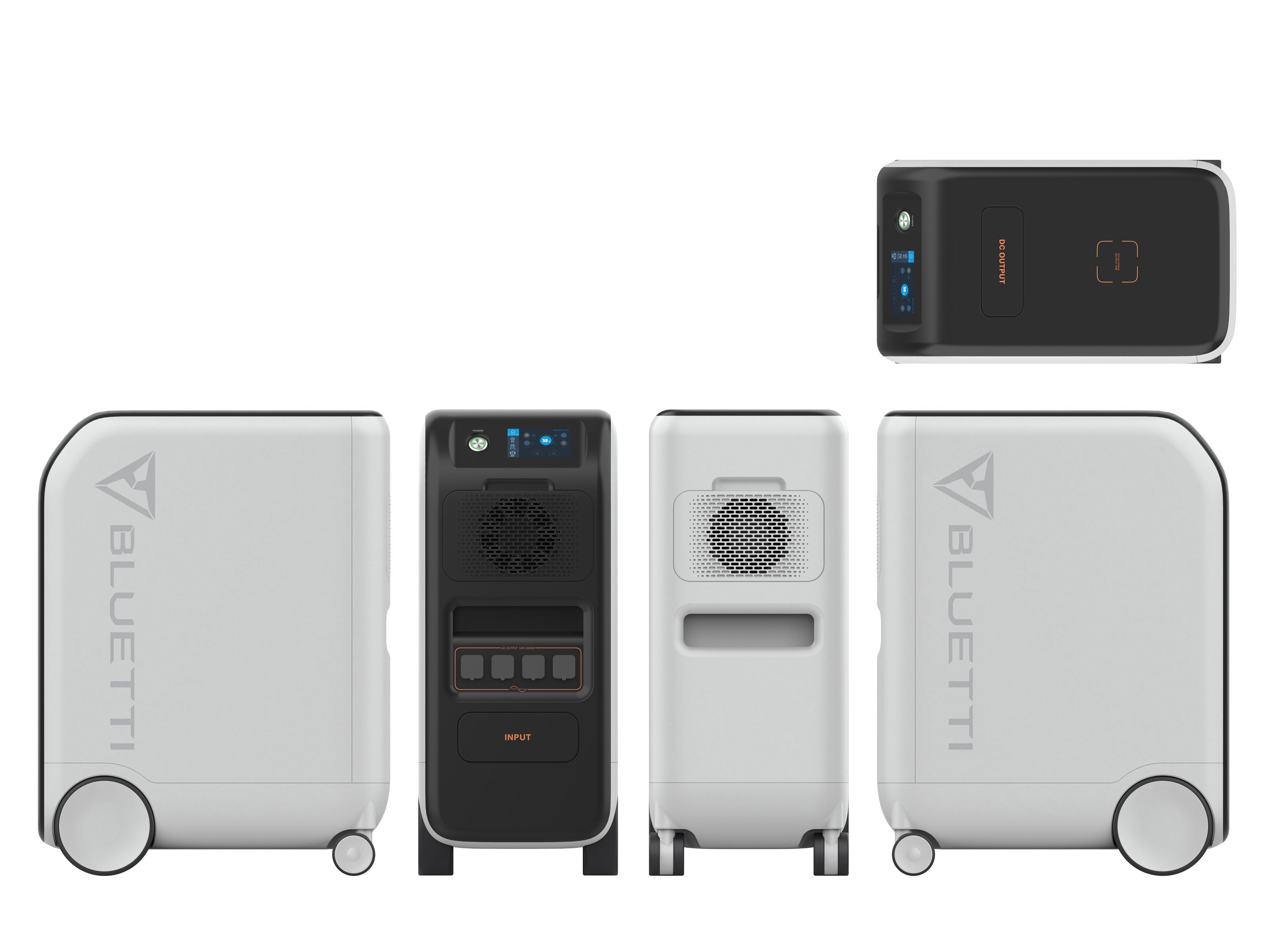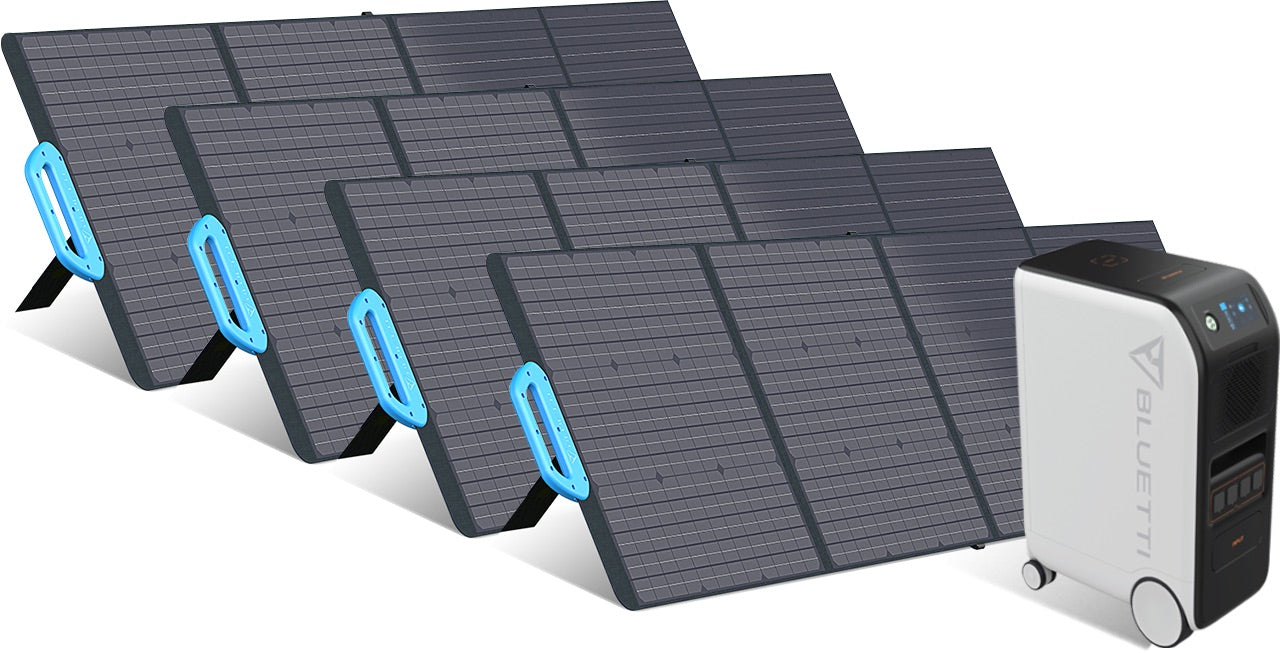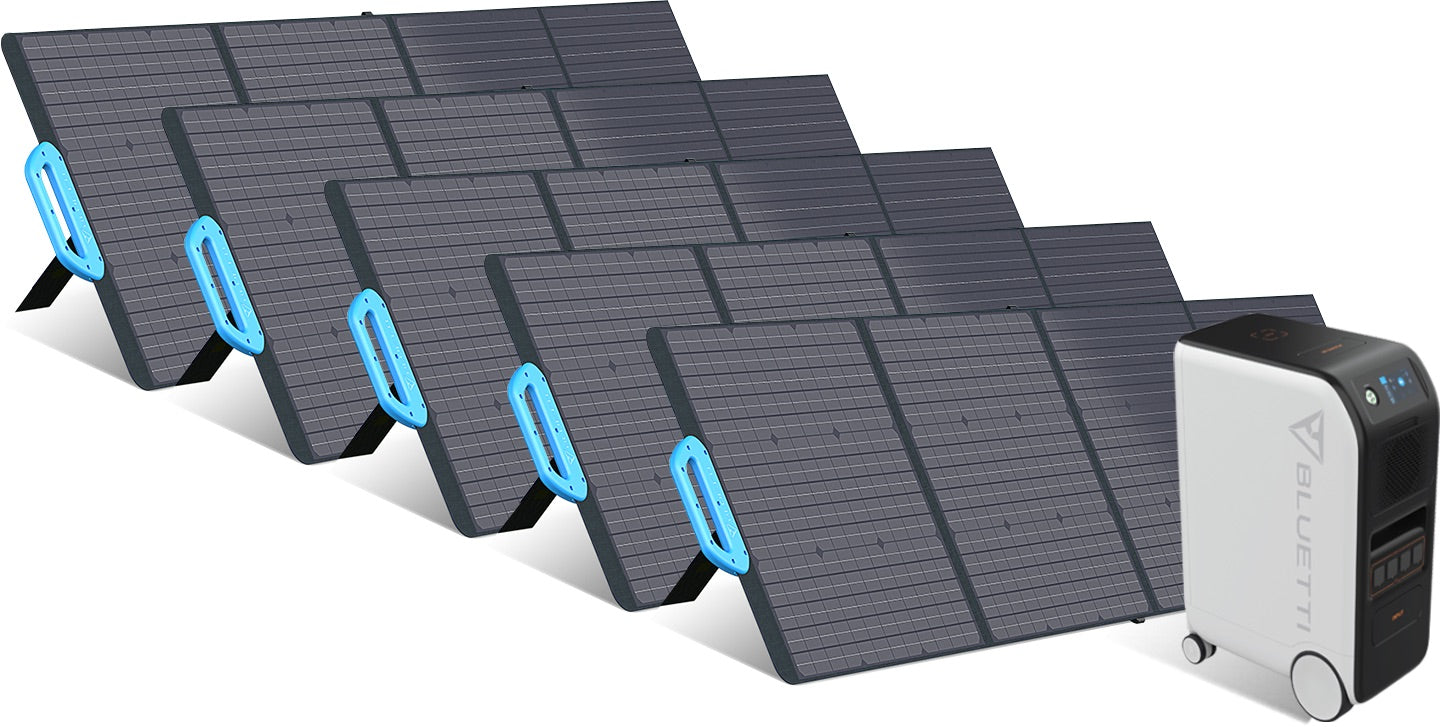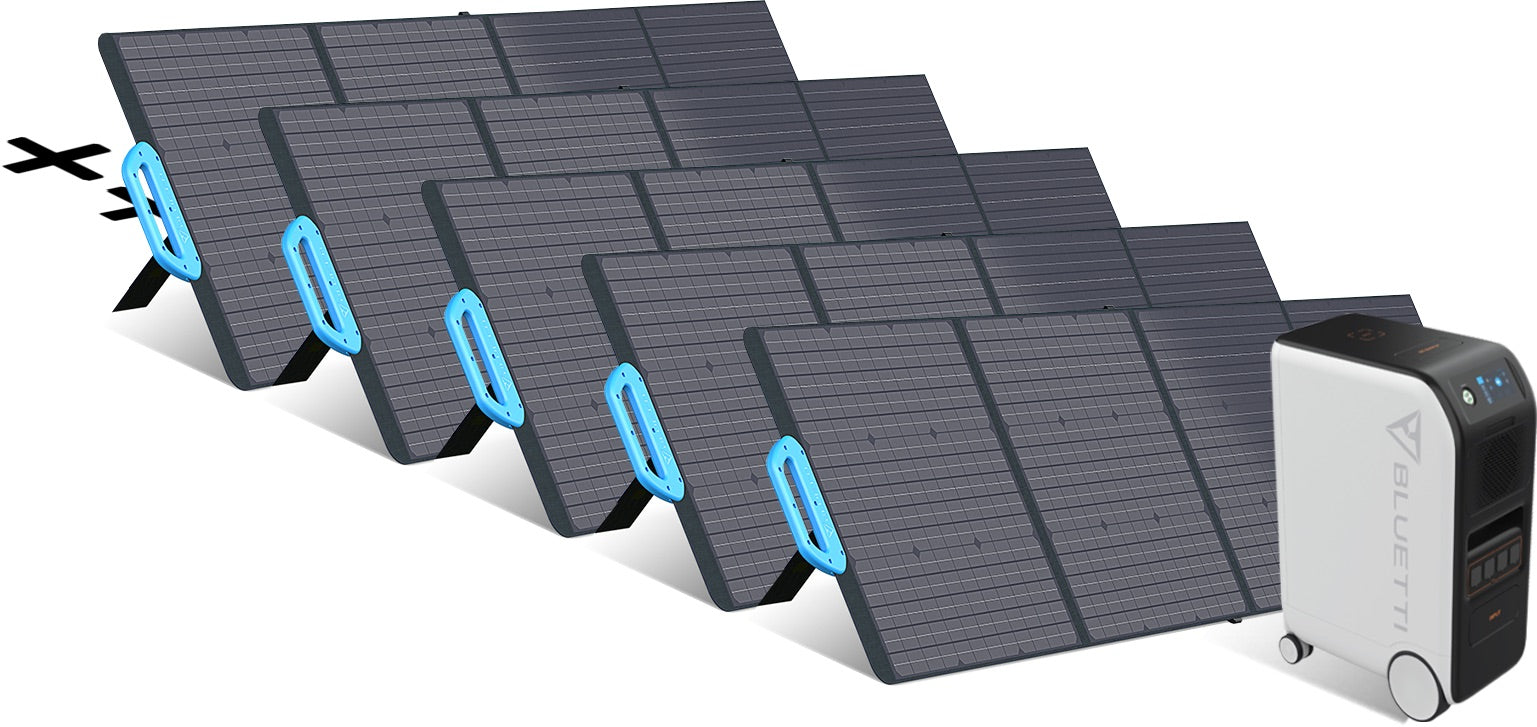 Bluetti EP500PRO - 5.1kWh - 3'000W Home Off-Grid Solar Generator
SUNSLICE ® - OFFICIAL DISTRIBUTOR OF BLUETTI
5100Wh LiFePo4/3000W PSW Inverter,6000+Charge Cycle
In-grid UPS Mode&Flexible UPS Mode(24/7)
Multiple Devices Can Be Loaded Simultaneously
Flexible Recharging Way To Keep Your EP500Pro Always On
All-in-one Backup Power Station
 The BLUETTI EP500Pro is shipped with a ground-breaking 5100Wh LiFePO4 battery pack and a 3000W rated (2000W for the EP500) pure sine wave AC inverter. This class-leading power station brings you the power to run your entire party, family camping trip, cabin workshops, or even your whole house for a day or two in the event of an unexpected outage. Up to 15 outlet sources allow you to power anything from laptops and air conditioners to your electric vehicles without breaking a sweat.
Safe, Smart, And Continuously Evolving
The advanced Battery Management System and LiFePO4 chemistry bring the EP500Pro incredible safety and durability. With the built-in dual-core microcomputer and Internet connection, the EP500Pro's firmware can be upgraded through your internet connection.
Seamless UPS Backup
The EP500Pro will automatically become your home energy source for essential loads when the electrical grid goes down. Unlike gasoline generators, the BLUETTI EP500Pro keeps your lights on and laptops charged without upkeep, fuel, carbon monoxide or annoying noise. Pair with up to 2400W MPPT solar input to rapidly recharge or to keep your appliances running without depleting the onboard battery. Remember when you had to worry about a power outage? Worry no longer, Meet BLUETTI EP500Pro.
How to use the EP500Pro
Designed as a flexible power station to meet various scenarios, the EP500Pro Series has different usages.
Different combinations are possible
Create your own pack by connecting up to 6 x PV200 Solar Panels for a total of 1200 Watts Solar Power.
You can also use your own solar panels on the roof and power up your EP500 Pro with up to 2400 Watts solar power*. 
To calculate quickly the solar power you need, use the following rule** :
# PV200 solar panels =
 26 
# hours you are wanting to wait to fully charge 1 x EP500 Power Station
*Please read the instruction manual before doing so, an additional accessory might be needed. 
**in perfect sun conditions.
Charging in the Sun only
At full solar power (Max 2400 Watts for EP500Pro), the EP500 Pro will take around 2.6 hours to be fully charged by the sun.
 
At full solar power (Max 1200 Watts for EP500), the EP500 will take around 4.75 hours to be fully charged by the sun.
  
Charging in the Sun and in the Outlet simultaneously
At full Solar and AC (outlet) power (Max 2400W Solar Power for EP500Pro), the EP500 Pro will take around 1.72 hours to be fully charged.
 
At full Solar and AC (outlet) power (Max 1200W Solar Power for EP500), the EP500 will take around 3.23 hours to be fully charged by the sun.
  


Never Run Out of Power
Suitable for various occasions
Full Review of the Bluetti EP500
by Hobotech
Download the user manual here
Worldwide free shipping
We use by default BPost International for European shipping. Delivery time is usually 3-5 working days.
You can also choose for UPS or GLS shipping in order to get your package faster. Rates our calculated at the checkout.

NB: For Countries outside EU buying items ex. VAT, be aware you have to pay import taxes according to the laws of that specific country. In case of returns, we are not able to return any duties or taxes, as this is paid to and handled directly between you (the customer) and your country.
Return policy
If you want to change a product into another size, color etc, please contact us so we are able to reserve the new item in our stock immediately. You are always entitled to an exchange or refund within 14 days after you have received your package, as long as the item has not been used. All original packaging, price labels etc. shall be returned with the product without having been tampered with.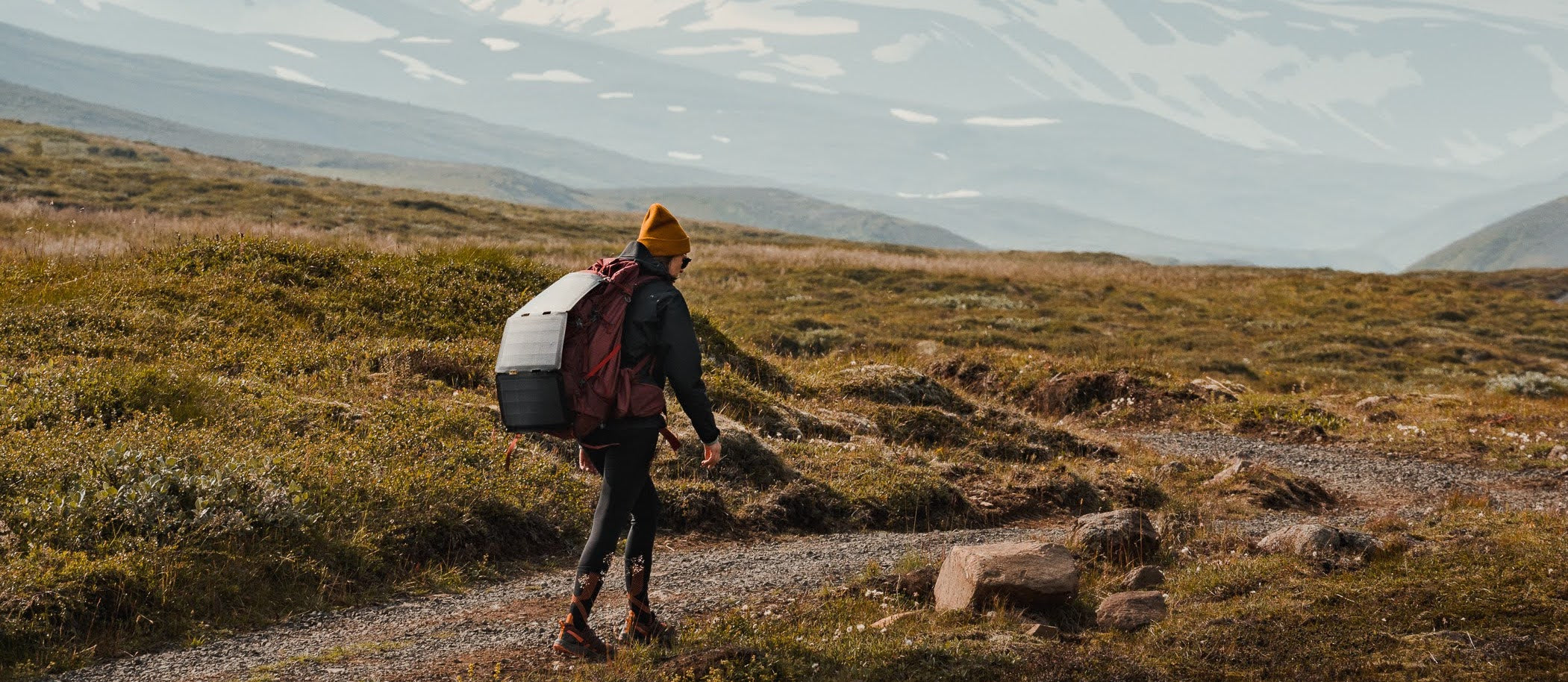 NOT FOUND WHAT YOU ARE LOOKING FOR